Correctional services minister hands over wheelchairs assembled by offenders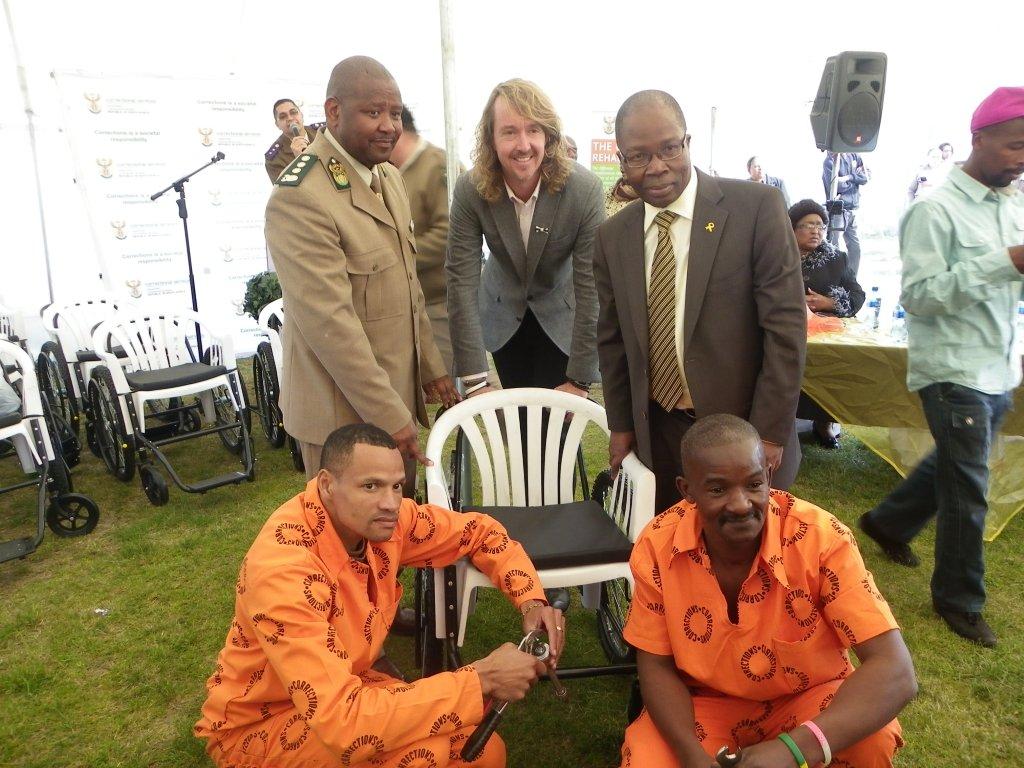 As part of promoting restorative justice, Correctional Services Minister Sibusiso Ndebele handed over wheelchairs to disadvantaged citizens in Gugulethu in Cape Town on Wednesday.
The wheelchair project is a joint initiative between the Department of Correctional Services and Hillsong Africa Foundation. The wheelchairs were assembled by offenders as part of their rehabilitation programme, aimed at ploughing back to communities and demonstrating remorse for crimes committed.