Crime in South Africa – read the Crime Stats 2012-2013 and make informed Decisions!
We have no guarantees that we will not become victims of crime -but we can protect ourselves by making the correct decisions. We need to learn more about criminals and how they operate! This will assist us in making informed decisions with regards to our safety at home, at our businesses and with our cars!
The Minister of Police releases the lates Crime Statistics last week and we believe that we need to discuss this in more detail in a series of blog posts.
We would herewith like to share the links to these reports: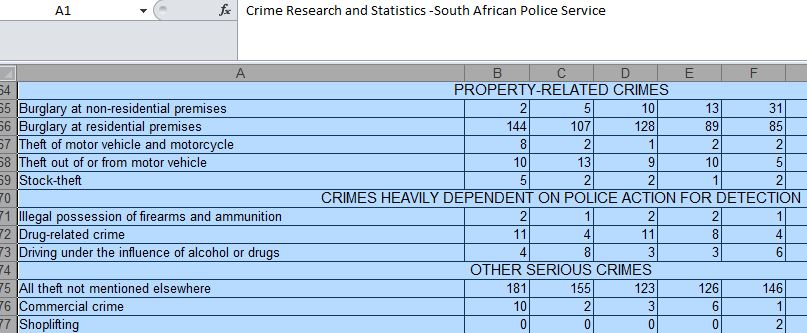 We will seek to analyse these statistics in more detail and to share thoughts on how this can possibly impact on our insurance decisions!