Correctional Services Minister calls upon citizens to support Correctional Officials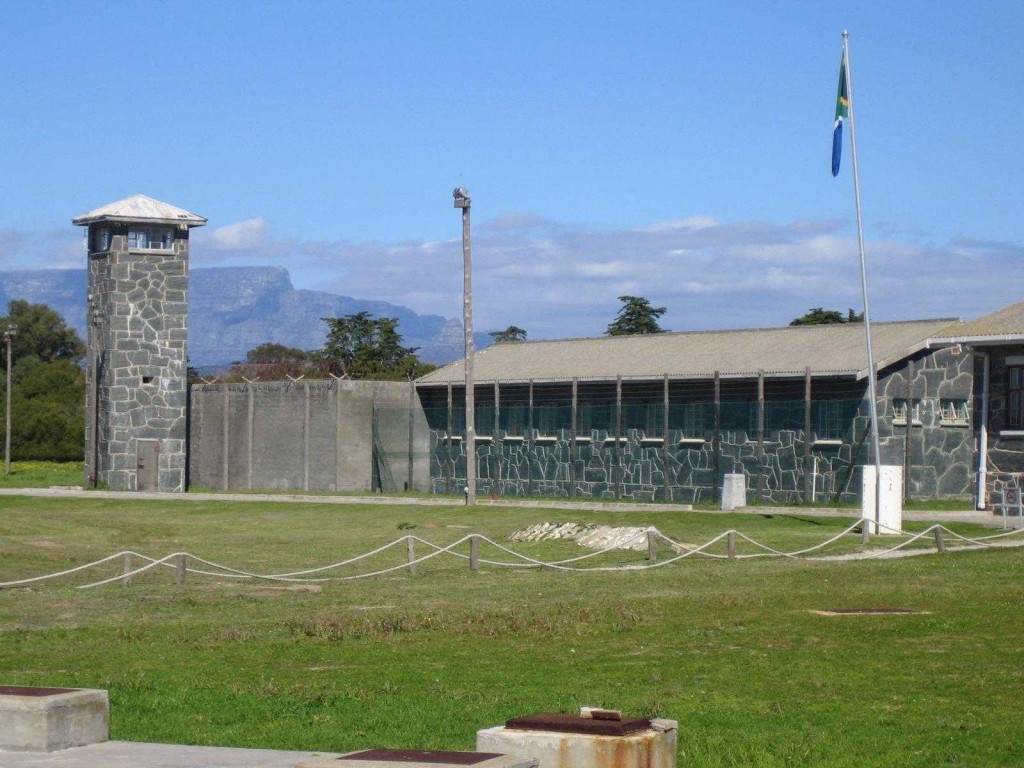 Correctional Services Minister Sibusiso Ndebele has called upon citizens to support Correctional Officials, who are the most important people between an offender and society.
Addressing the Department of Correctional Services (DCS) "Imvuselelo" Prayer Service at the Khayelistha Stadium in Cape Town today (24th November), the Minister said: "We are here, at this prayer meeting, to ask our religious leaders to intercede for our Correctional Officials. The Correctional Official is the single most important person who mediates between an offender and society. The Official is expected to be a good role model for others in her or his presence. It is this official who holds the power over an offender's head. S/he can use this power to humiliate, and degrade the offender. But this immense power can, alternatively, be utilised to inspire transformation and good behaviour from the offender. The ethics of caring for the well-being of offenders can be complicated. The low social status of offenders means that they are marginalized, and excluded, from the mainstream of society. They experience stigma, and discrimination, and are regarded as 'unworthy'. The Correctional Official has a difficult, and may I add, thankless job. Society rarely asks about the stress associated with caring for individuals who generally have tremendous animosity towards you. Our laws expect Correctional Officials to maintain a professional demeanour at all times, to be respectful, and impartial, towards inmates regardless of their personal beliefs.
"Cognisant of the value of our officials, we, accordingly, declared 2013 the Year of the Correctional Official. In Long Walk to Freedom, Nelson Mandela says, 'The most important person in any prisoner's life is not the minister of justice, not the commissioner of prisons, not even the head of prison, but the warder in one's section. If you are cold and want an extra blanket, you might petition the minister of justice, but you will get no response. If you go to the commissioner of prisons, he will say, 'sorry, it is against regulations.' The head of prison will say, 'If I give you an extra blanket, I must give one to everyone.' But if you approach the warder in your corridor, and you are on good terms with him, he will simply go to the stockroom and fetch a blanket.'
"Our Correctional Officials experience trauma, and daily risk being attacked, and killed, by hardened criminals in custody. The faith community has a major role to play in counselling our officials, and their families, in dealing with trauma. On 9th May, Mr. ZG Matyala, who was stationed at the Pollsmoor Management Area Remand Detention Centre, was shot and killed. On 18th May, Mr. Lengesi, who was stationed at Medium-C at Pollsmoor Management Area, was shot dead at his home in Delft. On 22nd May, Mr. LG Tomsana, who was also based at the Pollsmoor Management Area Remand Detention Centre, was shot and killed. On 21st September, two officials, from Mitchell's Plain Community Corrections, were involved in a shooting incident whilst on duty. They had visited a parolee, as part of their monitoring duties, when the parolee was shot and killed in their presence. This is traumatic for our officials, as well as the family of the deceased. We urge the public to protect our Correctional Officials in the communities in which they live. Please alert us, and the police, if you suspect our officials may be at risk. One death of any law enforcement officer is one death too many, and here your silence can never be golden.
"We also urge the religious community to be actively involved in healing victims of crime. This you can do by participating in our Victim-Offender Dialogues (VODs). This is a restorative justice paradigm, motivated by the following factors:
Ø       Crime is a violation of people and relationships;
Ø       Crime creates obligations to make things right;
Ø       Justice involves the victim, offender and community; and
Ø       Justice seeks solutions which promote repair, reconciliation and reassurance.
"VODs are underpinned by five Rs, which an offender must be enabled to go through. These are:
Ø       Regret (the offender accepts that his or her actions were wrong);
Ø       Remorse (from owning up to the crime, the offender seeks to right this through, at least, saying, 'I am sorry');
Ø       Reconciliation (the offender apologises to the victim without demanding forgiveness);
Ø       Rehabilitation (the offender, having come to terms with his actions and understanding the harm caused, is in a better position to change for good);and
Ø       Reintegration (here the offender is assisted, through the family and community, to live in peace and harmony with the community).
"Now that we have democracy, it is time to heal, to reconcile, to rebuild," the Minister said.