E-Tolling opponent says this year sees a R40m Christmas e-toll bonanza for Kapsch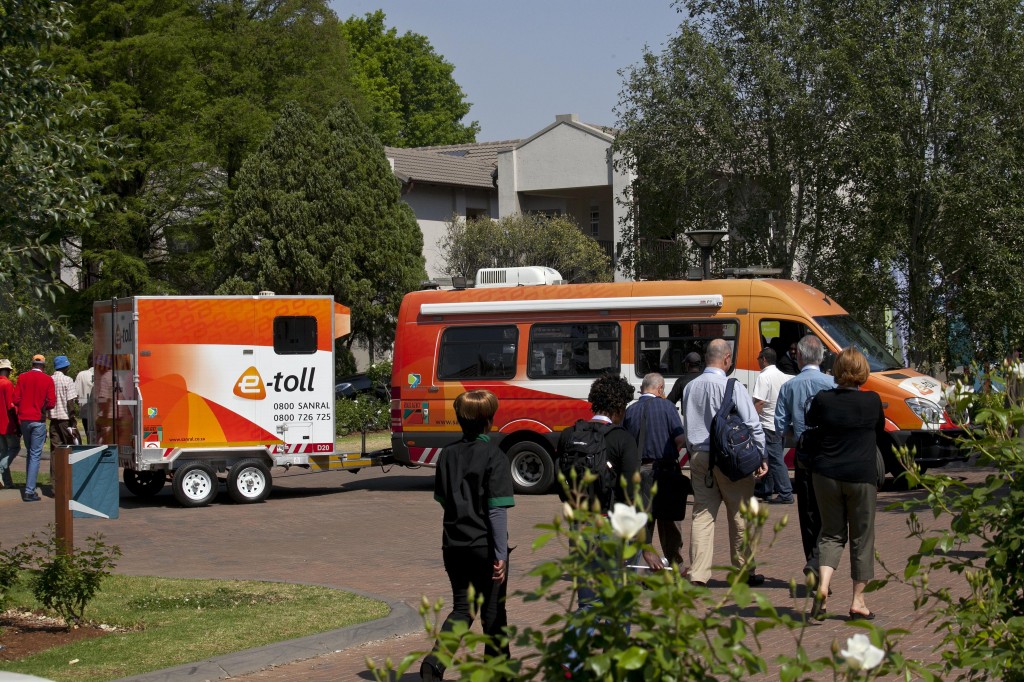 While Gauteng's residents are suffering under SANRAL's ham-fisted implementation of e-tolls, the shareholders of Kapsch TrafficCom, the overseas company which is a major player in the e-tolling collection system, are no doubt popping the champagne over their R40 million Christmas bonanza. This is the view of long-time e-tolling opponent, Rob Handfield – Jones.
"Kapsch stated that it expects to earn R660 million per annum from e-tolling," said Handfield – Jones. "That's R21 per second. By the time the sun rises on the aptly-named Day of Goodwill, Kapsch's share of the e-toll loot will have hit R40 million since the December 3 launch. Not a bad take for a company which was loss-making until SANRAL came along!"
He asked how a government agency's launch strategy for a project could be to threaten citizens with criminal charges if they didn't comply.
"What kind of government project could justify these autocratic methods in order to enrich an overseas company to the tune of more than half a billion Rand a year?" he asked. He was also critical of SANRAL spokesperson Vusi Mona's approach to the public. "Mona's public statements are frequently wide of the mark. He was even so bold as to deny that money was going overseas to Kapsch, despite Kapsch's own announcements to that effect," Handfield – Jones commented. "Mona's combative PR posture has done extraordinary damage to the relationship between government and the citizens of Gauteng."
Handfield-Jones said that SANRAL needed to clean up its act and admit that the implementation of e-tolls had been as badly bungled as its design and planning. "It is time for the Department of Transport to reflect on its failings and come to the table with civil society so that a sustainable and cost-effective method can be found to fund roads which doesn't rely on charging twice the price necessary and threatening law-abiding citizens with criminal proceedings," he concluded.