Johannesburg International Motor Show Car Winner Announced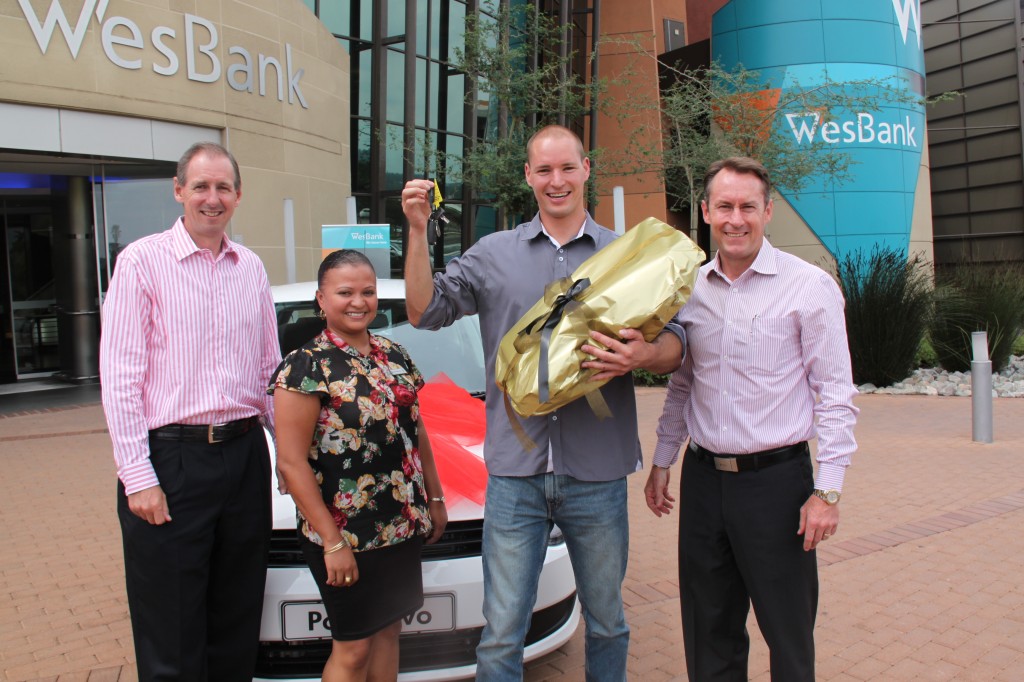 Following on from the success of this year's Johannesburg International Motor Show (JIMS), WesBank, South Africa's leading asset-based financial solutions provider and the main sponsor of JIMS 2013, has given one lucky show attendant the grand prize of a brand new car.
Matt Shaw, a 30-year-old sports massage therapist from Johannesburg, was delighted to find out that he was the winner from tens of thousands of entries. The competition, held in October this year, allowed the winner to choose between twelve entry level vehicles to the value of R120 000.
Chris de Kock, WesBank's current Head of Sales and Marketing and CEO from 1 January 2014, handed over the keys and clarified, "The selection process was done by First Rand's Internal Audit, and Matt's name was drawn out of thousands of entries. WesBank is very pleased to sponsor this competition and we believe that Matt as the winner will be able to put the car to excellent use."
Shaw plans to use the car every day to help his business grow and says that the timing is excellent because his own car was badly damaged in a severe hailstorm some years ago. "This obviously represents my company badly and so this new car will help me to look professional while doing my job."
Shaw thanked WesBank for hosting the competition and clarified on his choice of car, "I chose the Vivo because of its all-round spaciousness as well as what the name stands for. The Volkswagen has an excellent track record and is a very reliable car to own."
About WesBank:
With over 40 years of experience WesBank has become the leader in asset-based finance solutions in South Africa. The company is focused on providing quality asset finance and fleet management solutions for a number of market sectors. WesBank's asset finance portfolio includes Aviation, Agriculture, Commercial and Company Vehicles, Plant and Office Equipment, Public Sector and Franchise finance solutions. Visit www.wesbank.co.za for more information.