Nelson Mandela Bay Tourism Ready and Set for The Herald VW Cycle Tour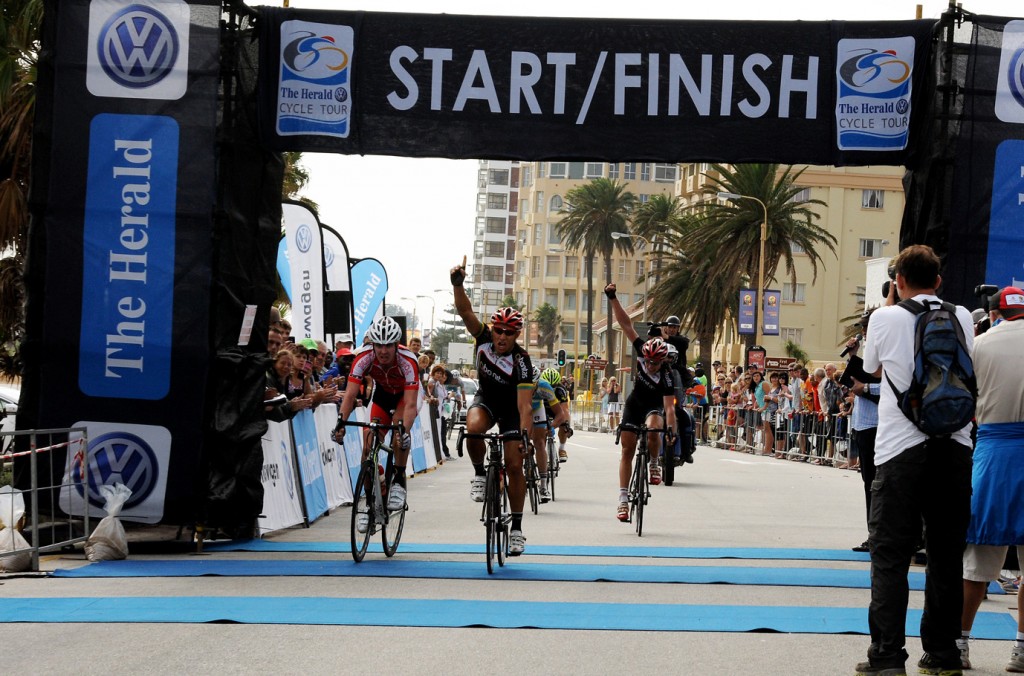 Nelson Mandela Bay (NMB) is set to share a warm welcome to cyclists and spectators who descend upon the metro to participate in South Africa's second oldest and the 29th edition national classic cycle tour from the 31 January till the 2nd February 2014.
Ms M Skefile, CEO of Nelson Mandela Bay Tourism says, "This is a proud and exciting annual event which has a great economic impact as well as provides massive exposure for NMB." The event attracts over 4000 visitors to the city which frequent various tourism facilities."
Organisers have advised that the event started out in 1986 with just 350 participants and has taken place every year since then and now attracts around 4000 riders annually.  The Mountain Bike division especially, has grown by around 54%, which is on trend as mountain biking is becoming more popular in South Africa.
The 106km Classic, which starts and finishes at Hobie Beach is known for its scenic coastal route around the "wild side" of the city. The supporting road event for the Classic will be the 55km Pursuit. The 21km Leisure Ride, 10km Sprint, 2km Kiddies' Ride and 500m Toddlers' Dash provide more family-friendly options, with proceeds being donated to the children's charity Reach for a Dream.
On the mountain biking side, the 80km Extreme and 60km Adventure races have been streamlined to provide a better off-road experience, while the shortened 30km Leisure Challenge is aimed at fun riders. The 5km Kiddies' Challenge and 500m Toddlers' Dash complete the day's events.
Apart from the direct tourism impact this long standing event has shown sustainability in the industry and destination which also creates work for SMME's in both PE and Addo. Two permanent employees work on the Hayterdale trails building and maintaining the MTB route, with 3 additional people being brought in several months prior to the event for adequate track preparation. With the mountain bike event, 40 marshals are employed during the MTB race, sourced locally through farmers. In addition to this, there is 10 registration and administration staff.
The Herald VW Cycle Tour generates media value quantified at millions, which includes national TV coverage exposing NMB. The visitor foot traffic at The Boardwalk Casino & Entertainment Complex (which will host the expo on the Friday) increased by 36% from 2012 to 38 947 visitors over the Cycle Tour weekend, 2 & 3 February 2013.
NMBT CEO, Ms M Skefile advises, "These statistics indicates the positive impact the event has on the destination and would like to appeal to the industry and locals in sharing the importance of the event by offering support and a great experience to visitors and participants."
Also view;
Cycling, Rules of the Road and Road Safety