Correctional Services Minister urges South Africans to heed Mandela's call to join hands and transform inmates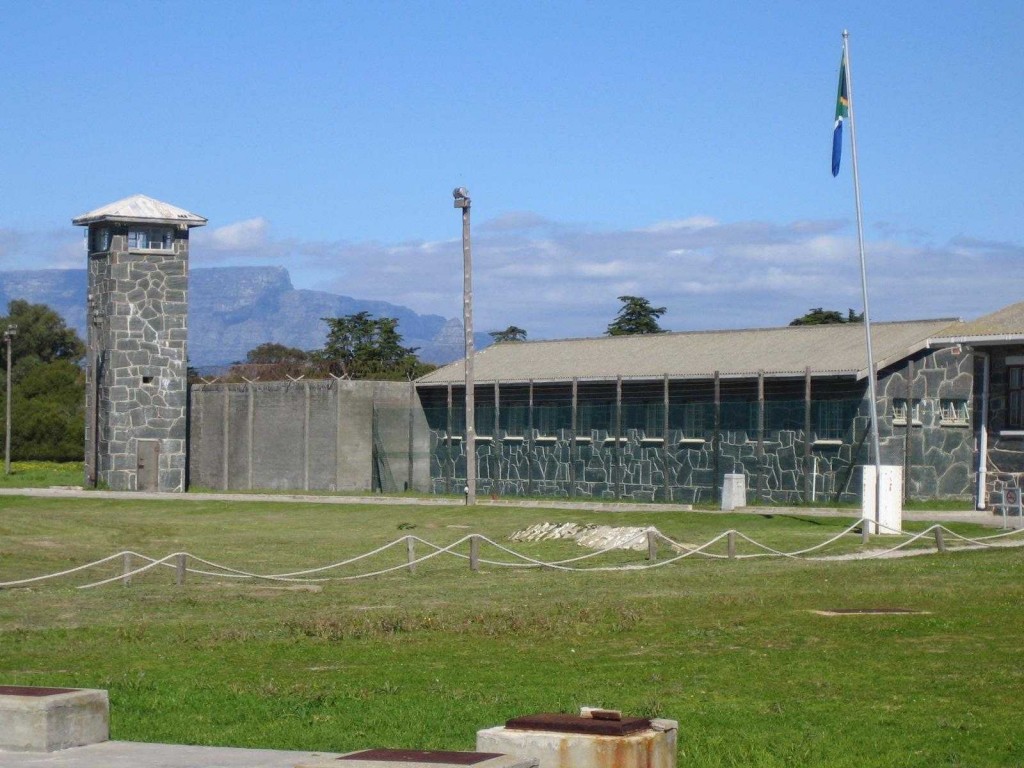 Correctional Services Minister Sibusiso Ndebele has urged South Africans to heed founding President Nelson Mandela's call to join hands and transform inmates into worthy and respected citizens.
Today (11 February 2014) marks 24 years since the late President Mandela was released from prison after 27 years.
Addressing a Victim-Offender Dialogue (VOD) session, at St. Albans Correctional Centre in the Eastern Cape today, Minister Ndebele said: "The experience of imprisonment was the most decisive shaper of Tata Nelson Mandela's consciousness. In Mandela's Way, his biographer, Richard Stengel, argues that prison was Mandela's greatest teacher: 'Nelson Mandela had many teachers in his life, but the greatest of them all was prison. Prison moulded the man we see today and know today. He learned about life and leadership from many sources: from his rather distant father; from the king of the Thembu, who raised him like his son; from his stalwart friends and colleagues Walter Sisulu and Oliver Tambo; from historical figures and heads of state like Winston Churchill and Haile Selassie; from the words of Machiavelli and Tolstoy. But the twenty seven years he spent in prison became the crucible that both hardened him and burned away all that was extraneous. Prison taught him self-control, discipline, and focus – the things he considers essential to leadership – and it taught him how to be a full human being'
"Nelson Mandela said this about the need to give offenders a second chance in life: 'We all need to join hands to rescue these [inmates] and transform them into worthy and respected citizens of our country [because] we owe it to them and we owe it to ourselves. They are part of our society's problem and rejecting them is not going to solve the problem of crime. They are human beings too, they are our brothers, sisters, our sons and daughters who have disappointed us. They have the right to a chance to unlock their potential to better themselves.'
"In November 2012, the Department of Correctional Services (DCS) introduced the VOD programme. Today, here at St. Albans, we are hosting the 96th session of the VOD programme since November 2012. To date, 109,086 sentenced offenders, and 1,750 victims, have benefited from the programme. Over 1,000 correctional officials have been trained to facilitate the national roll-out. During this term of government, victim participation in Correctional Supervision and Parole Board (CSPB) hearings, on offender parole applications, increased substantially. In 2009, 208 victims participated in CSPB sessions. In 2013, 1,215 victims made their voices heard in parole hearings.
"The aim of the VOD programme is to strengthen current rehabilitation, and re-integration, programmes by placing the victim at the centre of the corrections process. This process is premised on the principles of Restorative Justice, as outlined in the White Paper on Corrections. It requires DCS to encourage restoration between victims, offenders and communities in consultation, or partnership, with stakeholders. The VOD is a voluntary process, where the offender and victim are able to talk about the effects of the crime. Through the VOD programme, DCS is embarking on a renewed focus to bring victims of crime, offenders and communities together so that relationships can be restored and forgiveness sought as part of the rehabilitation process.
"We encourage more South Africans to play an active role in rehabilitation efforts, and to take the lead in the reintegration of offenders into society," said Minister Ndebele.