Insurance Telematics provider DigiCore releases Interim Results for 6 months ended 31st December 2013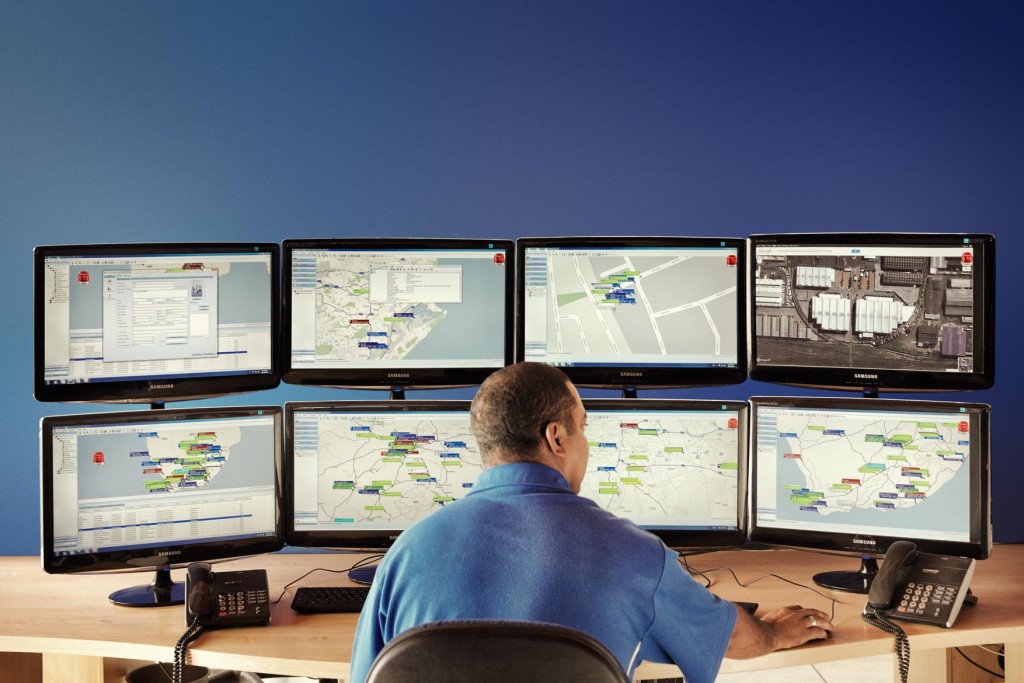 DigiCore Holdings Limited, a JSE-listed vehicle tracking fleet management solutions and insurance telematics company, grew profit before tax by 55% to R22.1m for the six months ended 31st December 2013. The gross profit margin was strengthened to 72% from 65.5% in the comparative period. A restatement of prior reported financial statements, reduced telematics costs and management's global cost saving initiatives contributed to this improved position. For the purposes of calculating the financial ratios the prior period results excluding Worldmark SA (Proprietary) Limited, a subsidiary sold in January 2013, were used to ensure the results of the continued operations were reflected objectively.
Cash flow from operating activities increased by 3.4% to R58m. "The improvement in our cash flow position enabled us to repay R34.2m in loans and bank overdraft facilities," says Nick Vlok, CEO of DigiCore, supplier of Ctrack. The bulk of fleet systems sold have been externally financed, bringing additional benefit.
From an operational perspective, service improvements in the support centre, customer care and accounts departments is allowing sales and management to place greater focus on new business acquisition and account management. The new consumer sales strategy is generating opportunities within the dealership and insurance channels driving annuity revenues. A new partnership with VSC Solutions will assist in selling a total fleet solution to customers in the logistics sector in South Africa. Tap-i-Fare continues to work closely with the taxi industry and the outcome of a recent request for proposal on both telematics and fare collection is believed to be imminent. Ctrack Mzansi has grown into is a fully functioning division, tendering for Government and private operator contracts.
In Europe, the economic climate continues to adversely impact business, with cost control measures leading to the closure of Belgium and France offices which are now supported from the Netherlands. Operations in Australia and New Zealand are trading profitably and poised for good future growth on the back of the mining, heavy duty and fleet sectors. Ctrack's footprint in Africa, Asia and the Middle East is further expanded through the appointment of local distributors.
The insurance telematics sector is growing rapidly and DigiCore is well poised to support this demanding industry. Under the Ctrack brand, DigiCore was ranked 'best telematics technology and service provider' in Asia, Latin America and other continents, including Africa and Australasia, in the 2013 Insurance Telematics Supplier Ranking Study by Ptolemus Consulting Group.  To date over 51,000 systems are installed with Discovery Insure in South Africa.
The later part of the review period saw some new and exciting products being released, which will support our market position and open new future growth opportunities. These include:
– Ctrack On-the-Road, a complete on-board system that helps fleet operators save time and money through advanced navigation, task management, messaging, optimal routing, driver behaviour and video, has generated much interest and future orders.
– Ctrack's Multi-comms module now offers seamless communications to multinationals and large corporate companies operating in non-GSM areas with the options of Wi-Fi and Iridium satellite. The mining sector in Africa, Asia and Australia has shown particular interest in this solution.
– OBDII developments have provided fuel reading and plug-and-play vehicle tracking solutions.
"The growth in profitability and the cash flow generated from operations provides a sound basis on which to accelerate our top line growth in the second half of this financial year," concludes Vlok.
About DigiCore / Ctrack:
Ctrack is part of JSE-listed DigiCore Holdings and specialises in vehicle tracking, fleet management and insurance telematics for a global client base. With more than 28 years of innovation, technical and implementation experience, Ctrack is recognised as a world-leading provider of advanced machine-to-machine communication and telematics solutions that adds value to this global base of customers with mobile assets.
Ctrack's end-to-end research, design, development, manufacturing, sales and support of customised solutions for customers is serviced by a global network of staff and team members in more than 50 countries. The company's technology and electronic division designs and develops a robust range of asset management and monitoring systems using GPS satellite positioning, GSM cellular communication systems, and other advanced communication and sensory technologies. The result is innovative and advanced machine-to-machine communication that provide Ctrack customers with 24x7x365 information and monitoring of their mobile assets that help them to achieve operational efficiencies and cost reduction targets.
Operations span six continents, with over 1,000 employees and more than 780,000 systems sold.