Local company to stamp out food fears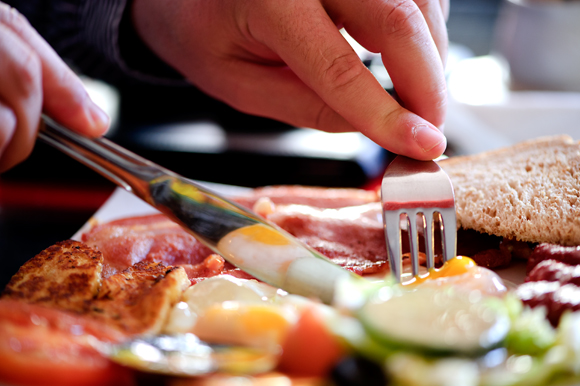 Recent concerns over meat coming in from countries such as Brazil and India being high risk can be allayed through a stringent testing process, which would reassure consumers that they are buying good quality products that do not profess to be what they are not.
The Democratic Alliance, SA's official opposition, has sparked concern after its shadow minister of agriculture, forestry and fisheries, member of Parliament, Annette Steyn, asked about imported meat into SA. The party's query followed a recent meat scandal in which locally-produced meat was found to contain traces of other animals, although this was not declared on the label.
SA's meat scare, only the latest in a litany in contaminated food stuff that has previously affected baby formula and dog food, followed revelations that meat bought in the European Union was 'tainted' as it was not 100% pure.
Subsequently, in answer to a DA parliamentary question, Minister of Agriculture, Forestry and Fisheries, Tina Joemat-Pettersson revealed that various meat products – including water buffalo, donkey and horse meat – are being imported into South Africa from Brazil and India, the DA said in a press release. "This is despite meat from these countries being considered as posing a 'significant risk'."
Although the public has, according to the DA statement, been left in the dark as to who is responsible for bringing in the meat, and why these products pose risk, there is a local solution that can set consumers' minds at ease.
FoodSure MD Amanda Rogaly explains that the company's SureMark is an incontestable solution for consumers that will make sure that they only pay for what the label says is in the packaging. "Our mark means that products that carry our logo have been subject to the most stringent tests, which rule out any risks."
FoodSure was spearheaded by Rogaly on the back of the meat scandal because the issue was just one too many, and cash-strapped consumers were losing faith in local producers and suppliers. "We aim to restore trust, but not to reprimand companies. Those producers and retailers that are willing to go through our testing process are rewarded with our mark of approval, which shows consumers what products pass muster."
The local entity, backed up by a network of food, legal and marketing experts, makes use of an internationally recognised laboratory to test produce and make sure that there is no contamination that could lead to issues, such as beef containing pork, which could be morally or religiously offensive, or that allergens that could cause a life-threatening issue are present, explains Rogaly.
Rogaly adds that consumers are right to question whether they are getting bang for their buck in an environment of high inflation and dwindling dispensable cash, which is why FoodSure does not pass on the cost to consumers.
"Companies that come in and subject themselves to the verification process pay for the right to carry the stamp, but the cost of the testing is carried by FoodSure, so consumers don't have to fork out any more than the price on the shelf. We will work closely with our customers to ensure that the shelf price doesn't go up as a result of their cognitive investment into the SureMark."
For more info view: