The HAWKS arrest 9 suspects in Limpopo for Rhino related crimes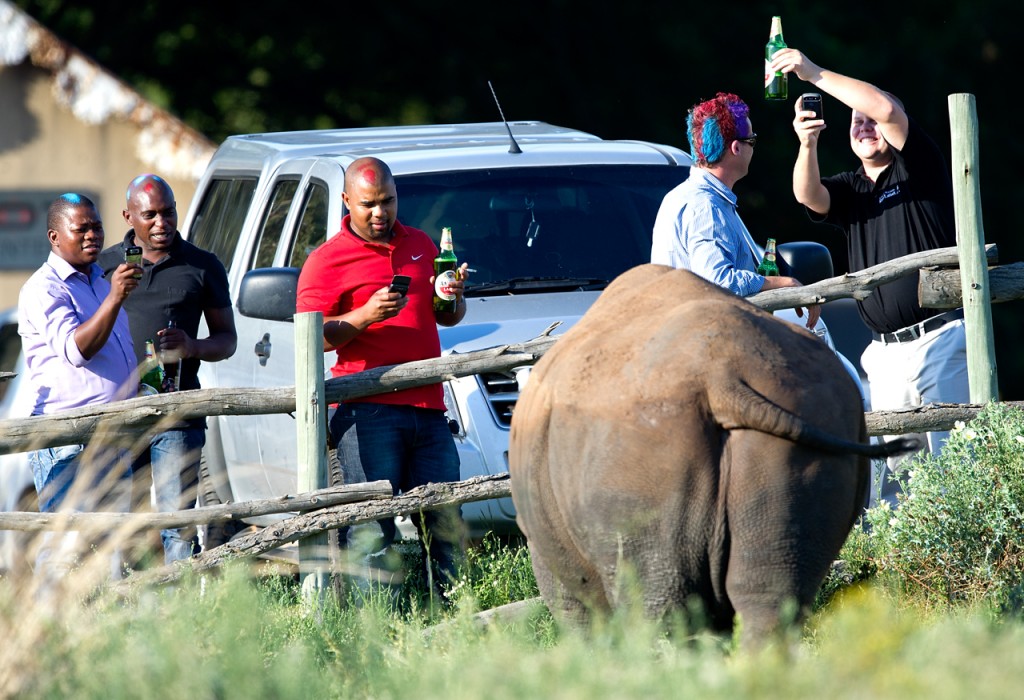 The Organised Crime Unit of the Hawks in Limpopo has arrested nine suspects during a two-day operation related to environmental crimes, particularly the trade in rhino horn.
The police, who were acting on information received, arrested five suspected rhino poachers at Bela Bela yesterday afternoon, 11 February 2014, for being in possession of a rhino horn. The suspects were arrested during what was supposed to be a rhino horn transaction between the suspects and an undercover buyer.
The seized horn appears to have been poached from an adult rhino a few months ago. The five suspects are aged between 23 and 34. They are South Africans from the Mabula Village and Eersterust in Hammanskraal North, Pretoria. During the arrest, the police seized an uncut diamond, which was later tested to be a fake, and the suspects' getaway vehicle.
They are due to appear in the Bela Bela Magistrates' Court on Thursday, 13 February 2014, on charges of the illegal possession of a rhino horn.
This arrest happened a few hours after the Hawks were summoned to a rhino poaching crime scene at the Zonderwater Farm in Lephalale where two rhinos had been shot; one dehorned and the other wounded.
Rangers at the farm accosted individuals suspiciously making their rounds at the farm at about 16:30 on Monday, 10 February 2014. The police were immediately summoned to the area. A set of rhino horns, a high-caliber hunting rifle with four rounds of ammunition, a saw and a getaway car were seized.
The suspects, 31-year-old Kenny Sibiya, 42-year-old Butini Ndlovu, 48-year-old Richard Sibuyani, both from Bushbuckridge in Mpumalanga and 30-year-old Sam Nnone from the Dark City Village in Lephalale, are facing charges of rhino poaching, being in possession of an unlicensed firearm and ammunition.
They appeared in the Lephalale Magistrates' Court today and their case has been postponed to 28 March 2014 for a formal bail application while they remain in custody.
Earlier this year, three suspected rhino poachers, 39-year-old Jaime Mashavane, 40-year-old Thomas Chauke and 32-year-old Moses Mathobo, were arrested at the Shambala Game Reserve in Vaalwater, Limpopo. A hunting rifle and an axe were seized. The suspects are still in custody.
"We remain committed and determined to confront rhino poaching from all angles. We will continue to surprise them in the thick bushes where they are operating from," said the Head of the Hawks in Limpopo, Major General Dibero Molatjana.