Insurance product allows us to better protect our domestic workers!!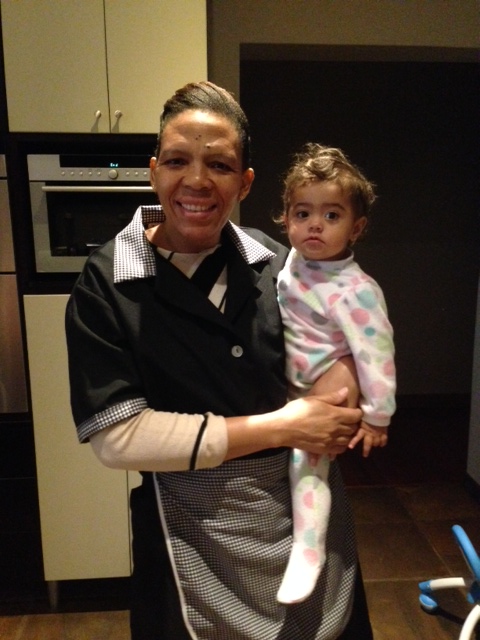 The Department of Labour has recently announced a new wage structure for domestic workers. There are many like myself who scanned across these tables and found they are actually paying much more than the minimum requirements! Many South Africans do not see these workers as merely employees  – they become a "second mom" in the house or a very close friend who deserve more than only an hourly prescribed wage! We share in their joys and tragedies and enquire about their children and their well-being as well!
What happens to these domestic workers when in need of special care and financial assistance? The domestic worker who has become a close friend to my stepmom has been diagnosed with cancer and my mom has taken it on her to regularly take her worker from Oudtshoorn to George for the medical check-up and care required. There is no doubt in my mind that she would have loved to be able to do more for her friend!
First for Women Insurance has now developed an insurance product called Domesticsure that will allow many more households to better care for their domestic workers!
Domesticsure from 1st for Women.
The Domesticsure product is aimed at individuals who employ domestic workers. This product covers domestic workers for death, disability and hospitalisation. It includes a repatriation service, a payroll service and access to a variety of medical tools and advice.
In the unfortunate event that your domestic worker passes away, his or her death will be covered for up to R25 000, if it's a natural death, and up to R50 000 if the death was due to an accident. The product includes a repatriation service that provides cover of up to R3 000, so if the death and burial of your domestic worker happens within the borders of South Africa, the transportation of the mortal remains to the chosen funeral home or cemetery will be covered. If your domestic worker is seriously injured and needs hospitalisation, they will be covered for R200 per day for a maximum of 104 weeks.
The Hello Doctor benefit, included with Domesticsure, gives your domestic worker access to a qualified doctor for advice and guidance, whenever and wherever they might be. Your domestic worker will also be able to view an extensive medical database with a comprehensive A to Z of medical conditions and symptoms.
Another benefit is Pocket Payroll which enables you to create payslips for your domestic worker through retrieving payslip information via your smart device or computer; it's fully SARS and BCEA compliant and also assists you by generating SARS documents, like IRP5 and EMP201 forms.
Click here for more information on how you can get all of the above for only R66 per month per domestic worker.