10 Great Reasons to Love Road Trips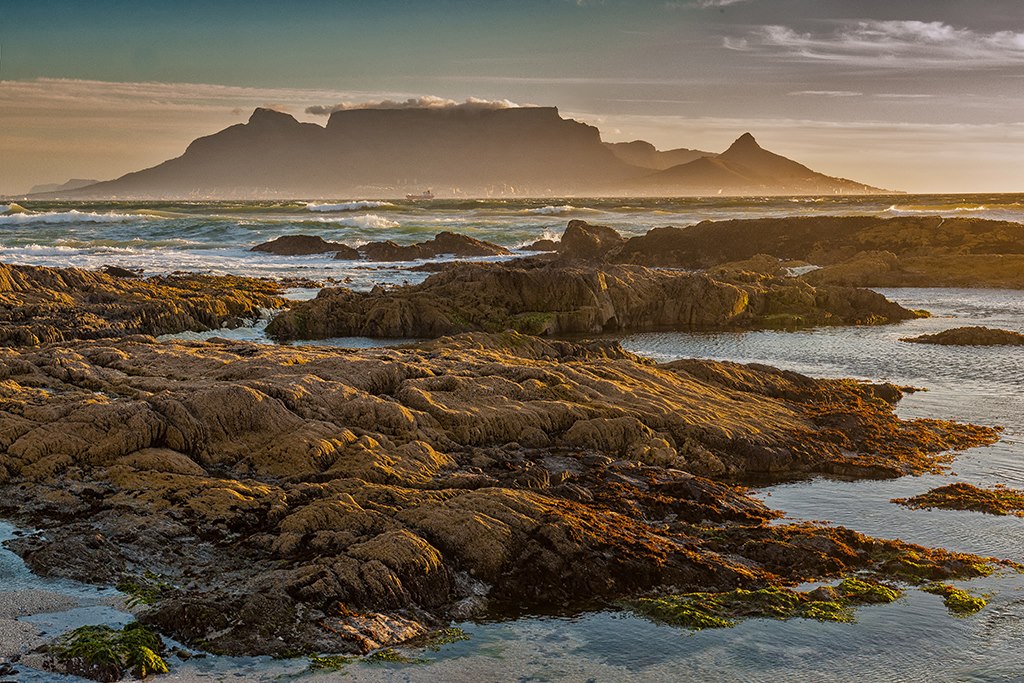 Cape Town, 24th April, 2014 – A road trip is all about enjoying the sights, savouring the moments and sharing the experience. It's not about the destination, it's about how you get there that matters.
This is according to Jill Koopman, Brand C-Store Alliance Manager at Caltex South Africa, who says that it's easy to ensure you make your road trip awesome: Here are her ten great reasons to love road trips:
Expands your perspective: As the proverb goes – 'Travel and change of place impart new vigour to the mind.' Driving from A to B is one thing, but a road trip broadens your horizons and can be the making of magical experiences.
Flexibility: No other mode of transport allows you the convenience and freedom than your own car does. Travelling by car means there are no timetables, no check-ins and no baggage restrictions. You can leave on your own schedule, go at your own pace and stop and take in the scenery.
Activities along the way: You can forget about the time and be spontaneous. Visit famous sight-seeing spots and hidden destinations along the way and depending on your route, stop and do activities you normally would never get the chance to do. Ride an ostrich, bungee jump off the tallest bridge, pick strawberries, explore a forest, or go horse riding on a beach are just a few to mention.
Capturing moments: Nothing is truer than the old adage: 'A photo paints a thousand words'. Stop and take photos along the way and upload to Facebook. This way, you can create a visual journal of your trip and your friends at home can also become part of your journey.
Thinking and sharing: If you are travelling with friends you can share your life experiences and dreams and really get to know them and if travelling with family it's a great time to really talk about the meaningful things you don't get a chance to talk about every day.
Tune in: Create music playlists by burning a few compilation CDs of your favourite tunes, or create playlists on your iPod. A road trip is the perfect time to listen to your favourite music. If you are travelling alone you can crank up the volume and sing along at the top of your lungs and you will be blissfully unaware of any weird looks you get from passing motorists.
Stop when you want to refuel and refresh: Stop at one of our Caltex service stations  along the way to rest, refresh and refuel. Pop into the Freshstop convenience stores to stock up on refreshments, snacks and other healthy padkos for the road. Use the restrooms to avoid having to make those emergency toilet stops on the national road.
Cool technology: When your kids get bored of playing I Spy, there is an abundance of technology to keep your kids entertained. Load the latest games on your iPad or tablet, and load their favourite movies onto a portable DVD player for them to watch.
Visit along the way: Take a break along the way and pop in and visit friends you haven't seen for a while. For those overnight stops you can get to try out some of South Africa's great B&Bs and hotels.
Creating Memories: However long it takes to get there the experience will be rich if you make the most of your road trip. You will get to see some great landscapes, have some great experiences and, most importantly, will make special memories that will stay with you forever.
A road trip is about the journey not the destination. As Robert Louis Stevenson so aptly put it: "For my part, I travel not to go anywhere, but to go. I travel for travel's sake. The great affair is to move."
Road trip checklist:
Koopman says that before you head off on your journey it's important to make sure your car is road trip ready before you leave home. As well as getting the oil, fluids, tyre pressure checked and filling up the tank, some useful tips include:
– Have a station locator app on hand, you don't want to be stranded without fuel (http://www.caltex.com/global/fun-stuff/mobile-apps/)
– Pack your mobile charger
– Make sure you have your licence, medical aid card and insurance details on hand
– Alert a family member or friend not travelling with you of your movements
– Ensure you have enough cash or credit card for toll fees, fuel, snacks and accommodation
– Pack your sunglasses & sunscreen
– Be safe: don't drink & drive and don't talk on your mobile or text while driving. Uploads to
Instagram, Facebook & Twitter can wait
– Stop frequently to refresh, refuel, check tyres, water levels, stock up on refreshments and take a walk around to get some oxygen into your system
– Follow the rules of the road: wear your seatbelt, be respectful of other drivers and don't speed
For more information visit: www.winwithcaltex.co.za or join the conversation on facebook.com/CaltexSA or follow @CaltexSA, Siv (@iamSivN) and Melanie (@MelanieBala) on Twitter #loveroadtrips