TradeCorp Chemicals Trading (Pty) Ltd signs the Responsible Care (RC) Public Commitment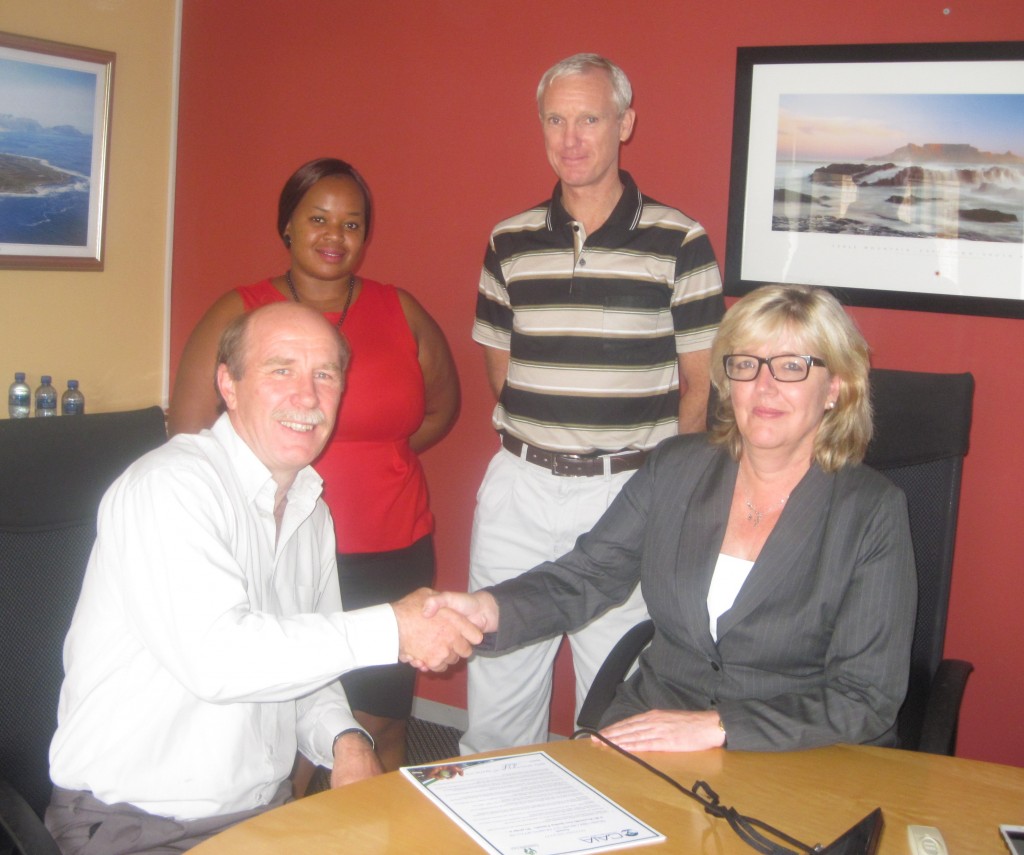 TradeCorp Chemicals Trading (Pty) Ltd recently signed the Responsible Care (RC) Public Commitment in Johannesburg, thereby providing their employees and the public with evidence that the continuous improvement of safety, health and environmental performance is highly prioritised. The guiding principles of the RC initiative go beyond the manufacture of chemicals to include the safe use and handling of products along the value chain. Commitment to the RC Initiative is important to a company such as TradeCorp Chemicals Trading (Pty) Ltd, who supplies and distributes a wide variety of industrial chemicals and raw materials used in fertilisers, to clients across Southern Africa.
Louise Lindeque, Responsible Care Manager of the Chemical & Allied Industries' Association (CAIA) commented that "By adopting the RC Guiding Principles and committing to the implementation of the RC Management Practice Standards, the company can contribute to sustainable development, which not only benefits safety, health, environmental and social performance, but also contributes to the growing level of commitment to the initiative in South Africa."
"TradeCorp actively supports the principles of Responsible Care. In particular, we work to promote an open exchange of information and experience with stakeholders", says Steve Sackett, CEO of TradeCorp Chemicals Trading (Pty) Ltd. One hundred and sixty-three companies are signatories to the RC initiative in South Africa, which shows that the initiative is more than a set of principles and declarations. Through the sharing of information and a rigorous system of checklists, performance indicators and verification procedures, it enables the industry to demonstrate its improvements over the years and to develop policies for further improvement. Responsible Care helps the chemical industry gain the trust of the public and to operate safely and sustainably, with due care for safety, health and the environment. Contact Louise Lindeque on 011 482-1671 or at rcare2@caia.co.za for further information.