Nigerian national arrested for credit card fraud and attempt at bribing police officials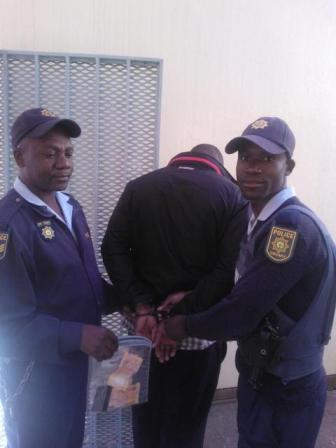 On Thursday, 15 May 2014 at about 13:00, Parkview SAPS members were conducting normal patrol duties, when they received a complaint about a suspected fraud related case at Checkers, Emmarentia.
Upon their arrival, a 33 year-old male suspect (Nigerian National) was handed over to the SAPS Members together with a Credit card not belonging to him that he had allegedly attempted to use.
The SAPS Members then took the alleged suspect to the station to detain him. On arrival, before they could detain, him he attempted to bribe the members with R1000 and offered to pay them more if they would let him go.
Consequently a charge of bribery was added to the original charge of fraud and he was arrested.
The suspect remains in custody. Investigations revealed that the suspect currently have several pending cases against him. He will appear in the Johannesburg Magistrates' Court soon.