Four suspects arrested by police for business robbery at Waterloo Spar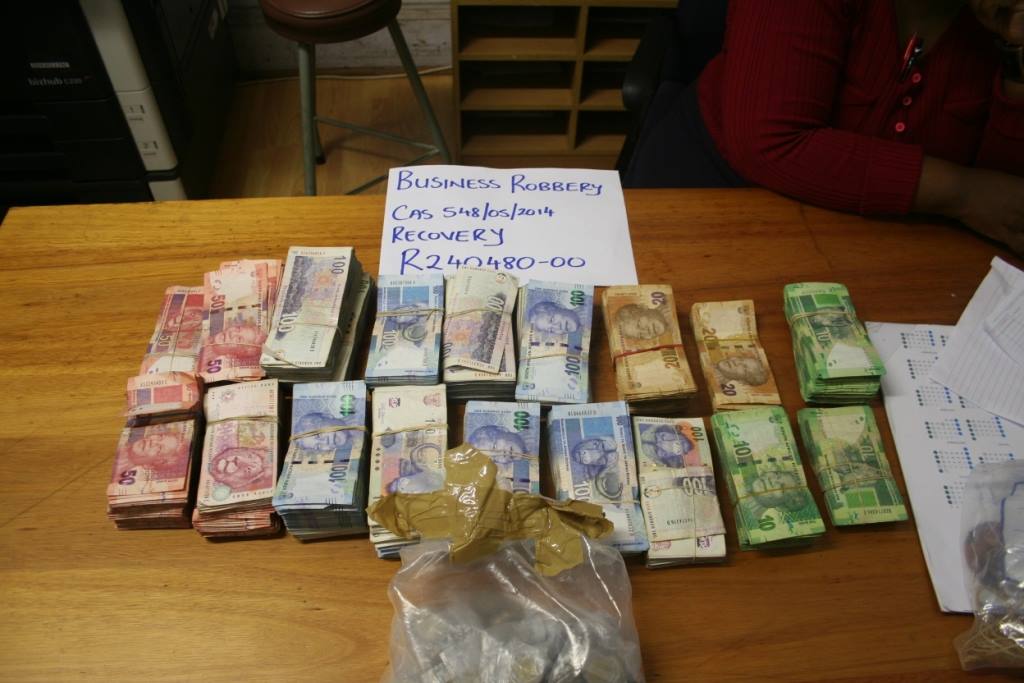 A multi-disciplinary approach towards trio crimes yielded results when four wanted suspects were arrested for a robbery case that was reported at Waterloo Spar last month.
During the operation conducted by various police units including the Hawks, K9 units, Verulam detectives, Crime Intelligence and Cavandish Mobile Team, the members recovered a suspected stolen Ford Bantum, three unlicensed firearms and ammunition as well cash suspected to be taken during the robbery. Recovered firearms will be sent for ballistic tests to establish if they used in any other crimes in the province. All arrested suspects aged 29 and 38 years are due to appear in the Verulam Magistrate's Court soon facing charges of business robbery and the possession of unlicensed firearms and ammunition.
The Provincial Commissioner, Lieutenant General Mmamonnye Ngobeni commended the members for a job well done. "Our crime intelligence will work hard to establish if the arrested suspects are not linked to other business robberies in the province".
Also view:
Does your alarm system meet the requirements of business insurance?