Kimberley SAPS contributes to making 'Keep me warm Keep me Safe Blanket Drive' a success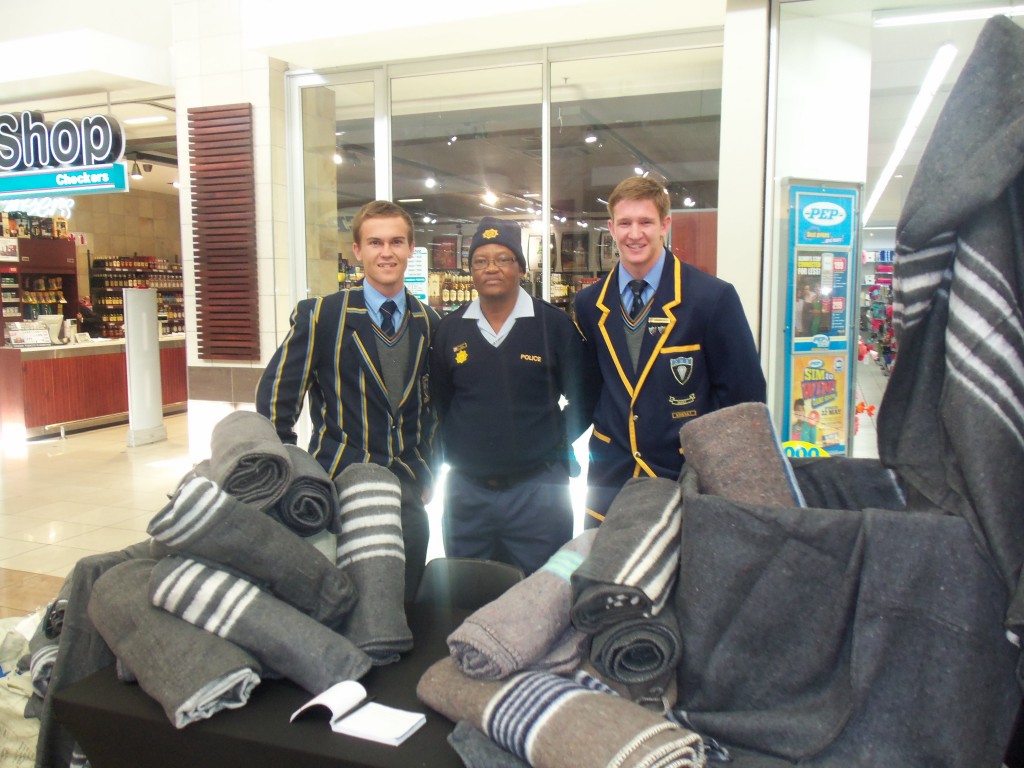 The "Keep Me Warm Keep Me Safe Blanket Drive" is one of the biggest charity drives campaigned in the Northern Cape. The Diamond Pavillion Mall in partnership with SAPS Kimberley and PEP Stores envisage to collect 34 106 blankets, which, if converted into m2 is the approximate size of the Diamond Pavillion Mall. This project is truly a 'from the community to the community' project.
The campaign started in 2011 and the project team, with the help of various NGO's, schools, government organisations and the community have raised 22 000 blankets thus far. PEP stores at the Diamond Pavillion Mall sell the blankets at a low cost of R39, 95. Thus far, over R880 000, 00 worth of blankets has been collected. The blankets are distributed to the under -privileged, Faith Based Organisations, orphanages, SPCA, homeless persons and hospitals.
These blankets are also distributed in disaster situations, such as the recent flood in Modderrivier. Blankets were also distributed as far as the Free State and Lesotho areas. The distributions run concurrent with safety campaigns where the blanket recipients are informed on how to keep them and their loved ones warm and safe during the winter months.
The blanket drive team uses sporting events to market their campaign and collection/drop off points are set up at these events. Bi-weekly blanket drives are also held at the Diamond Pavilion Mall with the assistance of the SAPS Men for Change and Women's Network.
Recently, a local school in Kimberley, Christian Brothers College (CBC), donated 368 second hand Blankets. The Diamond Pavillion Mall also started off the winter with a contribution of R25 000, 00 towards the drive. The Mall and CBC challenges all other schools, religious institutions, government departments and businesses in and around Kimberley, to beat their contributions.
The blankets are stored at a facility at the Diamond Pavillion Mall and anyone wishing to donate blankets can contact Amanda Barra (Diamond Pavillion Mall Marketing Manager) on 053 832 9200. The project team extend their gratitude to all who have supported this worthy cause by making a difference in the community. "To give is not an obligation but a privilege."