Tip- off leads to drug arrest in Western Cape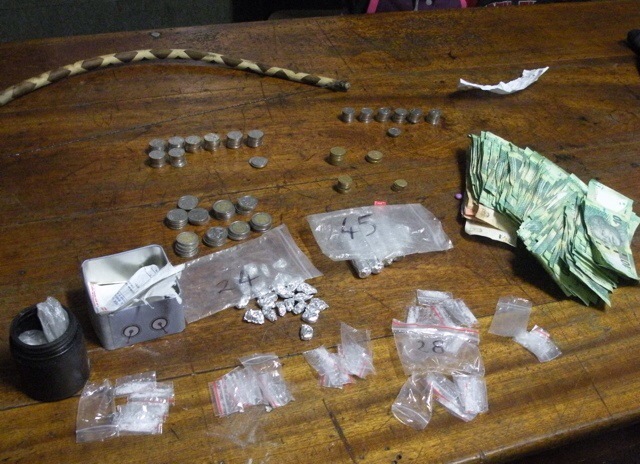 STEENBERG – On Tuesday, 24 June 2014 at approximately 07:00, Steenberg police arrested a 32 year-old male and confiscated drugs and cash at a house in Elgar Street, after receiving information from an anonymous caller concerning the sale of drugs.
The arrest follows after SAPS members searched the house and found 45 whole mandrax tablets, 24 half mandrax tablets and 28 packets of tik with an unknown street value. The 32 year-old male faces charges relating to dealing in drugs and possession of drugs. He is due to appear in the Wynberg Magistrate's Court soon.
In an unrelated success in Grabouw yesterday morning, 23 June 2014 around 10:10, SAPS members received information of suspects being in possession of a firearm at a house on a farm in Kompong, Grabouw. Upon arrival and searching one of the rooms in the house, the members found a Norinco pistol with nine ammunition rounds. Two male suspects were arrested for the illegal possession of the firearm and ammunition. They are due to appear in court soon.
Manenberg police followed up on information about a male in possession of a firearm yesterday morning, 23 June 2014 around 08:30. When the members responded to the information they spotted the suspect and found a Z88 pistol, with the serial number filed off, tucked in his waist near Old Telkom Building, Rochester Road in Philippi. The suspect was arrested for possession of an unlicensed firearm and ammunition and was due to appear in the Athlone Magistrate's Court soon.