Axis Announces High-Performance Cameras for Video Surveillance in Public Transport and Vehicles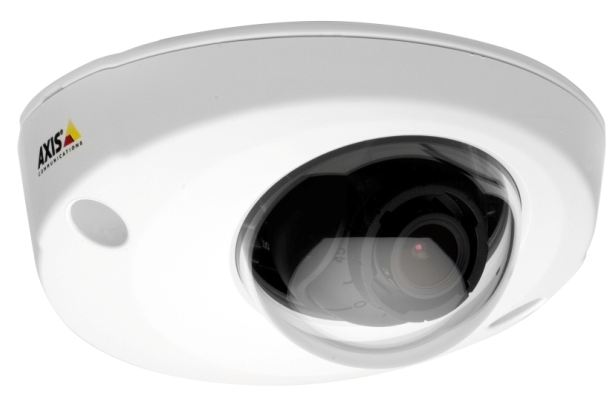 JOHANNESBURG – July 16, 2014 – Axis Communications, the global leader in network video, has announced the local availability of the Axis P39-R Network Camera Series offering protection against dust and water and able withstand tough conditions such as vibrations, shocks, bumps and temperature fluctuations.
The series also features active tampering alarm function that allows for the detection of tampering attempts such as blocking or spray-painting.
So says Jason McGregor, sales manager at Axis Communications, who adds that Axis is the pioneer in developing COTS (commercial-off-the-shelf), mobile-rated IP cameras. "The Axis P39-R Series is our third generation suite of ruggedised cameras designed for the on-board environment and, for customers who want to upgrade to this latest version, the P39-R Series shares the same physical interface as Axis M31-R cameras," he explains.
The cameras are specially adapted to respond quickly to changes in light levels, ensuring that high image quality and image usability are maintained. Also, the use of progressive scan enables the cameras to show moving objects without distortion. Traffic Light mode helps to better distinguish colours of traffic lights in very dark scenes.
"In addition to the rail and bus markets, we are seeing more and more mobile applications for this type of highly reliable camera for rugged environments that include cargo and freight, emergency, mining and other types of utility vehicles," says McGregor.
The P39-R Series includes the Axis P3904-R network camera with HDTV 720p resolution, the Axis P3905-R with HDTV 1080p resolution and the Axis P3915-R with HDTV 1080p resolution as well as audio-in and I/O capabilities. Each model is available with either a male RJ45 connector or a rugged M12 connector.
AXIS P39-R Series allows for a quick and reliable installation, as the desired field of view and levelled image can be easily achieved by using the supplied lens tool to direct and rotate the ball that holds the lens and image sensor. The tool can also be used to exchange and focus the lens when a lens with a different angle of view is required. The cameras provide a pixel counter for verifying that the pixel resolution of an object meets specific requirements.
Also view: