How the Humble Headlight Became Hot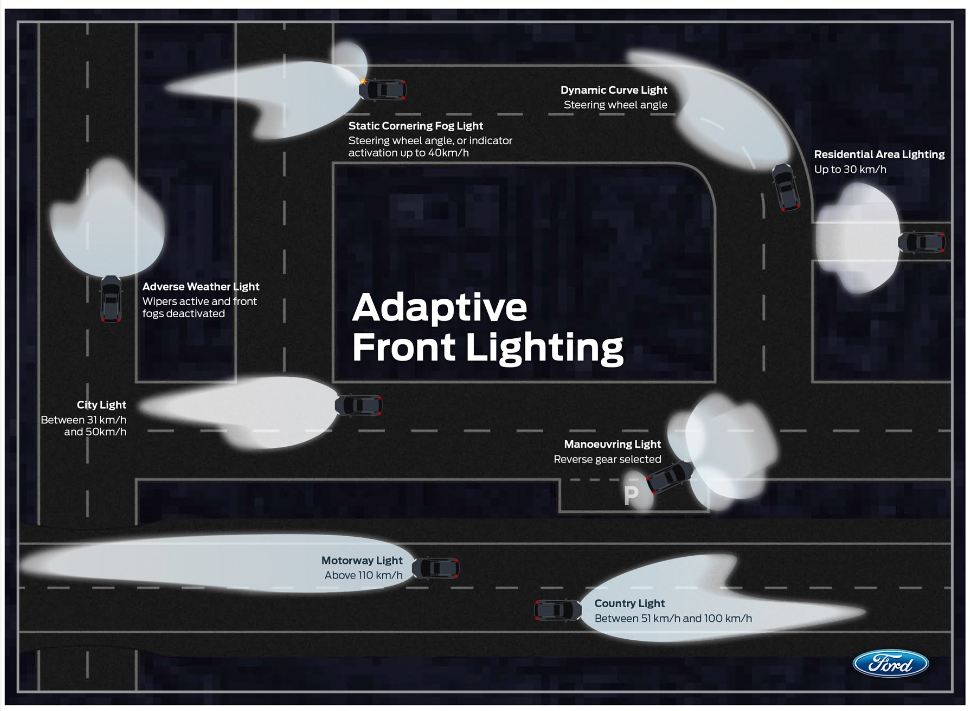 New Ford Fusion to include LED headlamps
Headlamps boast adaptive lighting technology
LEDs allow more freedom for car designers
PRETORIA, South Africa, 6 August 2014 – The car headlight should be a thing of beauty. Sure, you need it at night to see, but developments in headlight design mean they can be sleeker and more stylish than ever before.
For this we can thank science, which has given us Light Emitting Diodes (LEDs). Thanks to LEDs, designers now have much more flexibility when sculpting a car's headlights than they ever did with traditional car light bulbs, including modern xenon lamps.
Family saloons always used to look staid, but the looks of the new Ford Fusion, which goes on sale early next year, have been described abroad as "easily one of the hottest-looking cars" in its class. And it's in no small part thanks to its headlights.
"For the new Fusion we really wanted to exaggerate the slimness of the headlights, and LED technology allowed us to do that," said Chris Hamilton, chief designer at Ford. "That wouldn't have been possible with a traditional halogen reflector."
LEDs are so small they offer designers much more flexibility than traditional bulbs when sculpting a car's headlights. They can create lighting units that are not just functional but also radically improve the car's exterior.
Slim headlights can help to break up the corners of a vehicle and make it more streamlined. They even make it look lower, giving the impression of a sportier profile.
"Slim headlamps can make a vehicle's exterior appear more determined and aggressive," said Paul Wraith, Ford design manager. "They help give the appropriate sense of presence and purpose."
Because of their small diameter, the diodes can be arranged in patterns and controlled individually for special lighting effects for added wow factor, like a series of orange indicator lights that flash in sequence.
And as they produce considerably less heat than old-fashioned lamps, plastic internal lenses and components can be used, which are more easily moulded to match the designers' wishes.
"Headlamps are a little bit like icebergs – the bit that you see at the front is just a small portion of the whole unit," said Chris Hamilton. "LED units take up much less package space, so designers have more freedom to develop a theme."
And there's scope for more design innovation in the future. As technology progresses, designers will be able to consider more colours and even gradations of colour in light design. The headlight has a bright future.
The new Ford Fusion Titanium will be the first Ford vehicle in South Africa to use full-LED headlamps
For more information on the history of lighting, see Ford's interactive timeline at: http://releases.fordmedia.eu/ltbl
The interactive infographic may make mention of Ford models that are not available in South African and Sub-Saharan Afric, including S-MAX, Mondeo, and Galaxy
Also view: