ER24 joins forces with Operation Hydrate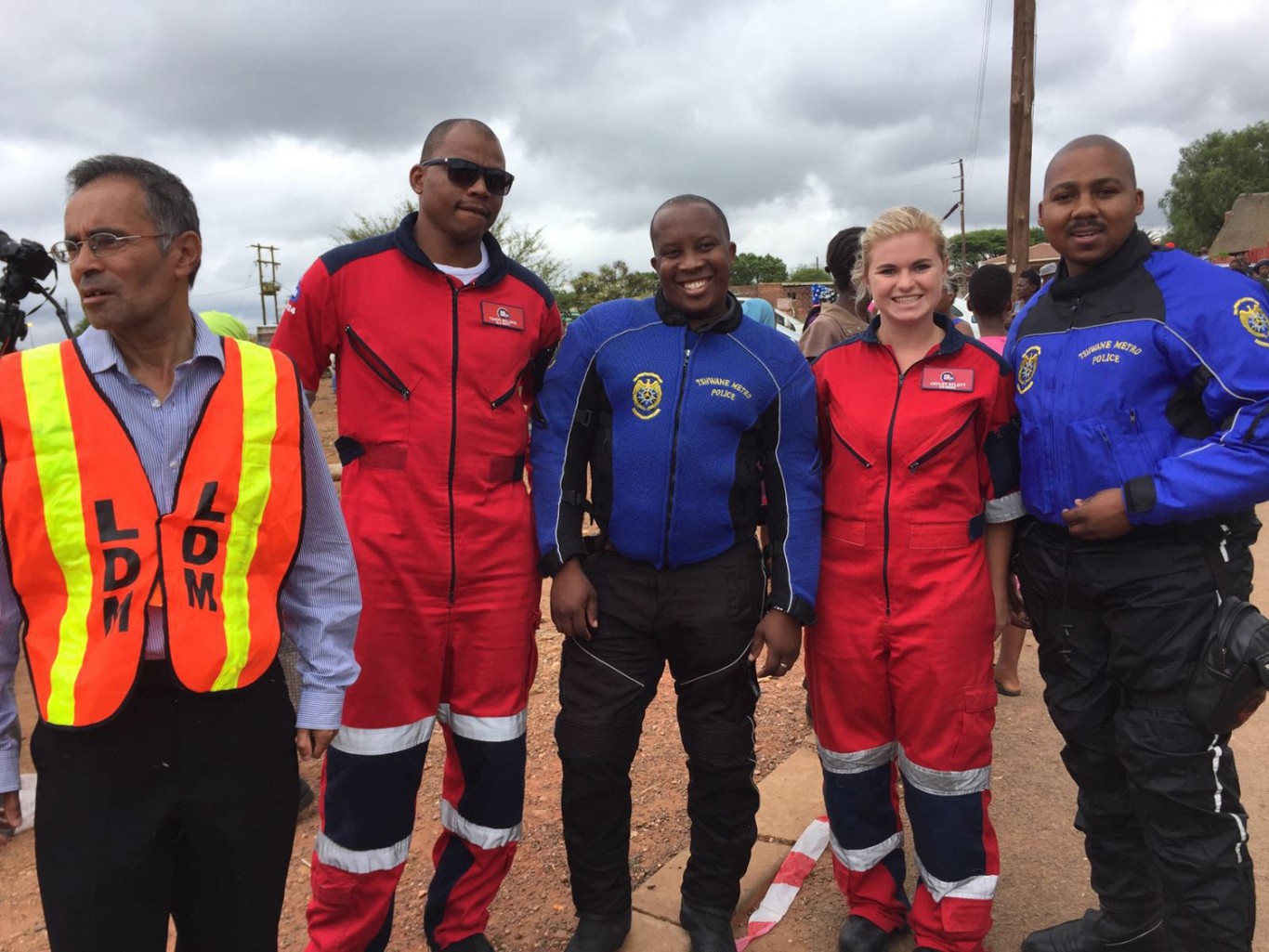 Operation Hydrate… an initiative for the people by the people… is proof of what can be achieved if people unite.
Today ER24 experienced first-hand the appreciation, smiles and joy for water, a necessity many of us take for granted.
ER24 joined forces with those involved in Operation Hydrate and spent the day in Swartruggens, in the North West.
ER24 Joburg North crew members Tshepi Boloka and Kayley Aylott met a convoy of volunteers in Laudium this morning. They followed them to Swartruggens, where volunteers distributed thousands of litres of water. Paramedics made themselves available to offer medical assistance to anyone in need during the distribution process. They also helped hand out water.
To hear from those who were in need of water, to listen to their struggles and to see the number of adults and children come out to receive water that was being handed out by volunteers was heart breaking. At the same time however, paramedics were grateful to be part of such a worthy cause, to offer assistance in a way different to what they do on a daily basis. It was a humbling experience to see the unity and generosity among people.
ER24 recognises the impact the drought has and continues to have on people. We have seen the impact on those who are in desperate need of water. We have seen those who have suffered the loss of livestock and crops. It has taken an emotional toll on so many people, so many families, some affected to such an extent that they do not know where to turn, some trying desperately to find ways of surviving financially and saving what they have left.
ER24 salutes the group of community volunteers who formed Operation Hydrate following calls for water from people in drought-stricken areas. ER24 also commends all members of the public, organisations and businesses that supported and continues to support the initiative.
"I feel proud and privileged to be part of such an amazing community-driven initiative. Well done to all those who have given their time, made donations and rallied to make a positive difference in the lives of those in need," said Saul Behrmann, ER24 JHB North branch manager.
ER24 calls on everyone who can to join this initiative and help those in need in any way they can.
Issued by Chitra Bodasing
ER24 spokesperson