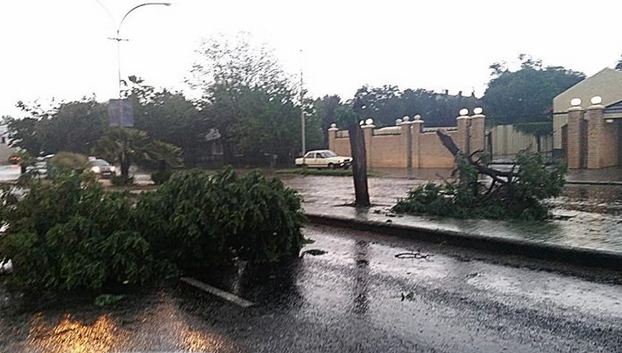 Recent media reports have warned Johannesburg residents to be on standby for flooding as a result of the current thunderstorms.
Alexander Forbes Insurance MD, Gari Dombo, offers a number of tips to minimise damage to your vehicle and household during these weather conditions.
Vehicles
Make sure that your headlights, tail lights, brake lights, indicators and windscreen wipers are working properly. Also check your tyres and brakes regularly.
Maintain a safe following distance; drive in the middle lane whenever possible as water pools are more likely to form in the outside lanes. Avoid puddles as it is difficult to judge their actual depth.
Turn on your headlights to make your vehicle more visible to other drivers. If the rain limits your ability to see the road then rather pull over and wait for it to ease up.
Home
Roof sheeting, roof tiles, gutters, downpipes and wood all need to be inspected. Gutters should be free from any debris and any missing gutters must be replaced so that water doesn't collect near the foundation of your house.
Broken tiles and loose roof sheeting allow rainwater through the roof onto your ceiling. Wood items should be waxed to protect it from the moisture.
Dombo highlights the importance of proper drainage systems such as installing gutters, trenches and downspouts to direct water away from the house.
"Given the warnings that more rain can be expected in Gauteng I advise residents to implement the above risk mitigation measures to keep you, your house and vehicle safe," concludes Dombo.
Also view: