Alertness is required to prevent crashing into reckless drivers on the road!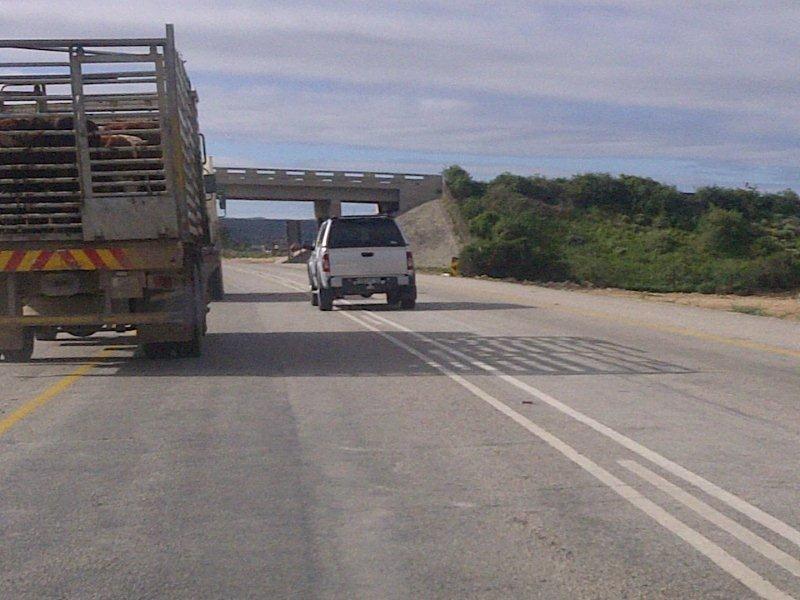 The Arrive Alive website received the above photo of a driver recklessly overtaking across a barrier line. Even though the truck might have moved to the left – you can only overtake if you do not pass across the barrier line!!
The message reads:
"We saw this white Isuzu overtaking a truck on a double line. It was on Friday the 1st of Jully 2011 on the road near Colchester between PE and Grahamstown. It was only when the truck driver saw the oncoming traffic that he swerved left to avoid a collision.
I hope you take this further.
Regards
JD"
Reporting of Bad Driving
The National Traffic Call Centre has made it possible for the public to register as voluntary traffic public observers and report incidents of bad driving. This can be done by calling 0861 400 800 – or on-line from the Arrive Alive website.
Visit the Arrive Alive website for more info on: "Reporting of bad driving"