Denial of permit for Irma Stern artwork highlights complexities in the art industry

Earlier today I read the news story from Beeld titled "Irma Stern artwork denied permit". Few of us might be aware of the complexities in selling and purchasing artwork which may be deemed National Heritage treasures. I would like to share a few more details on the significance of this story.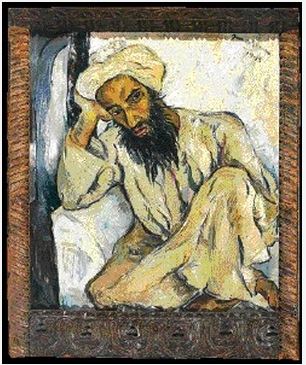 The Painting: Irma Stern's Arab Priest.
This one painting made headlines worldwide when it was sold for GBP3,044,000 (over R34 million), far more than any of her other work to date. An iconic piece from Stern's Zanzibar period, the 1941 painting had hung in Cape Town's Irma Stern Museum for decades on long-term loan from a private collector. Due to the vast price escalation and increasing popularity of the artist, the Stern Museum could no longer afford to insure the painting and the owner chose to sell it.
The Purchase:
The Qatar museum authority knowingly bought Irma Stern's painting entitled Arabian Priest despite the fact that both the museum and the British auctioneer were aware that the South African Resource Heritage Agency (Sahra) had not yet granted a permanent export permit.
National Heritage and Artworks
According to the law on National Heritage, artworks of national interest older than 50 years are not allowed to leave the country unless a permit from Sahra is obtained. Sahra has denied the permanent export permit. The Qatar museum authority has since hired attorney Pieter Fouché of Van Huyssteens commercial attorneys to appeal Sahra's decision.
"This is the first appeal against a decision taken by Sahra," said Isaacs.
"This is also the first time, as far as Sahra knows, that a local artwork had been sold to an international museum."
Concern over South Africa's art treasures leaving the country illegally has grown rapidly in the last few years. Director of the Rupert museum in Stellenbosch, Deon Herselman, said that the effort to control the movement of artworks is improving.
"Although British auction houses serve as a good export point and provide a good platform for our artists, it is important that all works are approved by Sahra first."
Export of Artwork and fears of Money Laundering
It is interesting to note that it is not only a concern from from a National Heritage viewpoint when artworks are leaving the country. Concerns have also been raised about the risk that such transactions could be part of a money laundering activities.
It has been raised in the media that "the art market is characterized by the confidentiality of buyers and sellers. Auction houses go to great lengths to keep the identities of their clients secret. While almost impossible to uncover the 'true' story behind the Arab Priest, these scenarios raise interesting questions about how South African art has become a coveted commodity at the international level and how domestic institutions often fail to stop its movement out of the country."
For a fascinating and informative look at Money laundering and the selling of art, also view: