Amazing footage of fiery accident caught on video by bystanders
A regular visitor to the Arrive Alive road safety website shared the clip featured above of a fiery road accident. This illustrates the importance of abiding by the Rules of the Road and only crossing a road when it is safe to do so!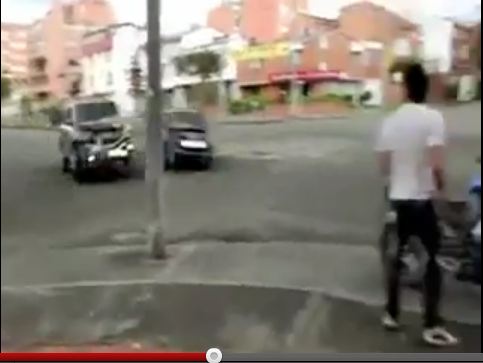 Data from the United States reveals the importance of awareness about the threat of vehicle fire on the road:
More people die in vehicle fires than in apartment fires each year in the United States where nearly 1 out of 5 fires involve motor vehicles.

U.S. fire departments responded to an estimated 278,000 vehicle fires in the United States during 2006. These fires caused an estimated 490 civilian deaths and 1,200 civilian injuries.

Of those fires, 75 percent were caused by bad maintenance, mechanical or electrical failures or malfunctions. Collisions or overturns caused only 3% of these fires but 57% of the associated deaths.

Older teens and young adults are age groups at highest risk of highway vehicle fire death.

One-third of non-fatal vehicle fire injuries occurred when civilians attempted to fight the fire themselves.
Also view: