Professionals are advised to review their PPS insurance policies.
We would like to share an email on the importance for professionals of reviewing their PPS insurance policies. This alert is credited to Loren le Roux [M.Com (Economics)] from Personal trust.
It is important to review your policy:
(i) Your PPS benefits are linked to your income. The more you earn the more benefits you get back! PPS must be informed of your higher income.
(ii) Do you have group scheme benefits at work ? You could be over- or underinsured.
How can I better understand PPS?
Unlike a company that is listed on a stock exchange, PPS belongs to its members and operates under the ethos of mutuality. This means that is does not offer shares on any public stock exchange and answers only to the professional members it serves. The profits are distributed to its members (policyholders). This is not the case with other providers where the shareholders receive the dividends and not the policyholders!
Questions for existing PPS members:
• When last was your policy reviewed?
• Have you changed jobs?
• Has your income increased? Your PPS benefits are linked to your Gross Professional Income (GPI). Your benefits increase when your GPI increases, but PPS must be informed.
• Do you still require the same cover; i.e. life/death cover, disability & sickness cover, dread disease or accidental death cover?
• Any of the above cover options can be removed or added to your policy.
For new PPS members:
• Professionals who qualify based on their education. PPS has a list of criteria, but a 4-year university degree should qualify. Eligibility can easily be established.
• Self-employed persons should consider life cover, disability & sickness cover & dread disease cover in the absence of an employer's group scheme benefits.
• Professionals who are in formal employment but need additional cover where their employer's group scheme benefits are insufficient.
What differentiates PPS from other providers?
Below follows a brief summary of some of the PPS benefits:
1. Other providers 'aggregate' permanent disability benefits, i.e. they offset your claims against each other. E.g. you can't claim 2 x R30,000 from provider A & B, even if you have been paying your premiums to A & B. Provider A may pay 75% or R22,500 and provider B will pay 25% or R7,500.
PPS does not aggregate permanent disability cover with other providers; they use the guidelines of the Life Office Association (now part of ASISA).
2. Other providers ask that you prove loss of income which can be difficult (income protector and/or permanent disability cover).
PPS does not ask for proof.
3. PPS sickness benefit is unique in the market, it can also include hospital cover (optional extra). Sickness benefit: pays from day 1 if you have been sick for 7 or more days, even for influenza. Only a doctor's certificate is required. The benefit is tax free!
Most other providers will not pay from day 1 if you've had influenza for example. You would have to be hospitalised for at least one night. Benefits could be taxable.
4. Most other providers are listed companies and shareholders receive the dividends, not the policyholders. PPS in the only mutual insurance society in South Africa.
PPS members share in the profits of the PPS Group. History has shown that in just seven years, the value can equal the total amount of premiums paid. This is over and above the exceptional risk cover enjoyed at competitive rates.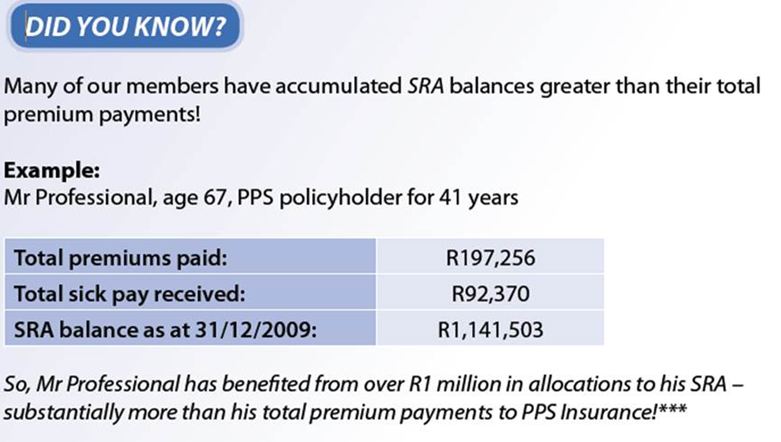 Happy holidays!
Kind regards
Loren le Roux
M.Com (Economics)
Tel : +27 21 689 8975
Fax : +27 21 686 9093
Web : www.personaltrust.co.za
Email :lleroux@ptrust.co.za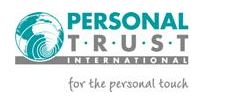 Personal Trust International Limited
P O Box 476 Rondebosch 7701 Cape Town South Africa