Artinsure announces launch of new website

My friends from Artinsure announced that they have launched a new website which is also well worth sharing on Insurance Chat. They also shared some important dates for all those who are passionate about art in South Africa.
Dates for your diary – 1st Quarter auctions
SWELCO

:

Cape Town:

21st and 22nd January  | 

Johannesburg:

25th and 25th April

Strauss Art & Co

: Cape Town: 6th February

Russel Kaplan Auctioneers

: Johannesburg: 17th and 18th February

Bernardis

: Second week in February – Date still to be confirmed

5th Avenue Auctioneers:

Johannesburg: 5th February

Ashbey's

: 23rd February

Rudd's Auctioneers

: 17th January
Art Market beats equities for second year
The art market seems to have successfully held its own, defying the economic gloom of 2011 by outpacing stock market returns for a second consecutive year. The Mei Moses has beaten the S&P 500 in six of the last 10 years, with an average annual return of 7.8 per cent compared with 2.7 per cent for the benchmark US index. 2011 saw record auctions for paintings such Roy Lichtenstein's I Can See the Whole Room . . . and There's Nobody in It! which sold at Christie's in November, making gains in excess of $40m for its seller, who bought it for $2m in 1988. Andy Warhol's Dollar Sign also made big returns when it sold for twice its estimate at $698,500 having been bought for $27,000 23 years earlier. The relative buoyancy of the art market is encouraging for collectors, however it has been warned that signs of slowing global growth were beginning to dent confidence. For more information, click here.
Getting insurance for camera equipment is that easy
With launching our new website, we have built in the ability for brokers and clients to get a provisional quote for their camera equipment online.
As a broker, to get a quote for your clients or as a client without a broker please click here.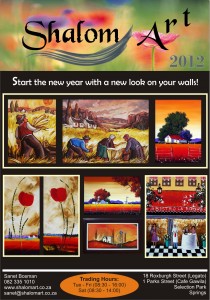 For more on Art also view:
Also view: