Effective vehicle tracking and insurance telematics can protect your most precious cargo!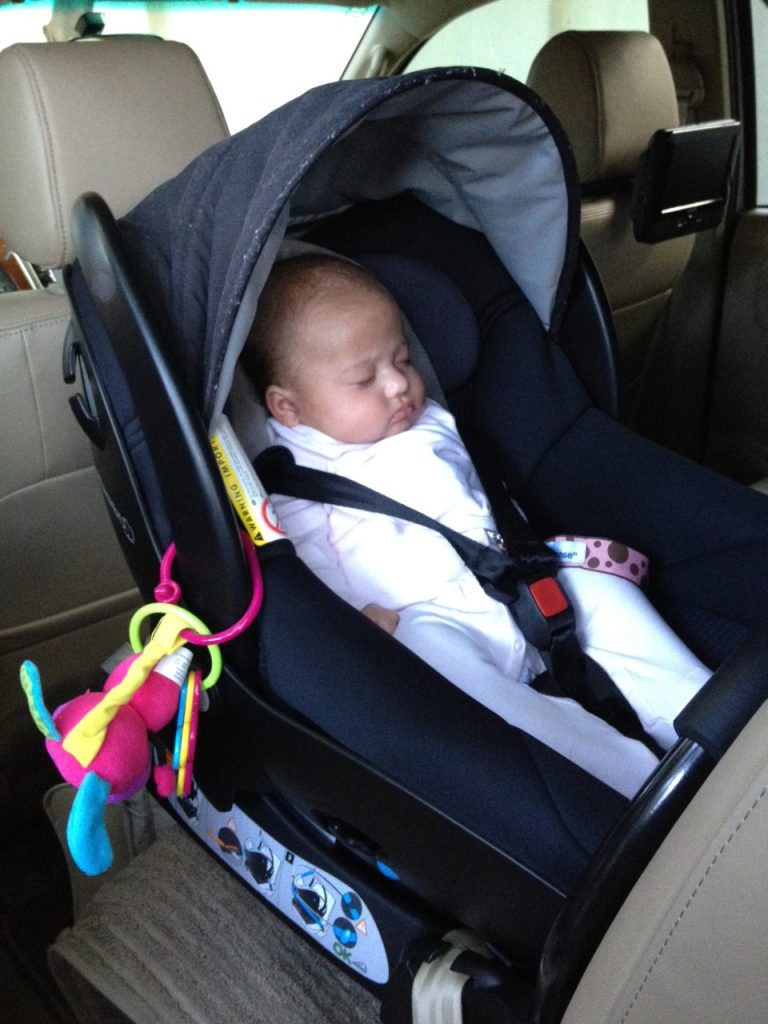 When we refer to vehicle tracking we always refer to cost savings in terms of reduced vehicle maintenance and increased productivity. We also consider savings in terms of vehicle recovery from vehicle theft and hijackings.
These benefits of effective vehicle tracking and fleet management are well known. What we however underestimate is the ability to increase the safety of drivers and perhaps even more important  – the safety of passengers!
Do you know whether the person driving your child is doing so with caution? Would you like to know whether the driver is driving as required by the rules of the road or whether he is taking unnecessary chances?
Insurance Telematics and Measuring Driving Behaviour
Effective vehicle tracking technology can ensure that this data is made available to the vehicle owner – allowing him to address any unsafe driving behaviour as a matter of urgency!
Deon du Rand, Executive Director Strategic Projects of Ctrack recently made a presentation at the international Insurance Telematics Europe 2012 conference in Londen. With Ctrack being a pioneer and leader in latest Insurance Telematics technology, including full Driver Behaviour Analysis, Deon managed to share valuable expertise featuring an exclusive Case Study – showcasing +15,000 vehicles fitted with the Ctrack insurance telematics solution for Discovery Insurance.
The presentation also focused on how the Insurer partnership approach is delivering real bottom line benefits to the partners and their insured clients utilising Ctrack's interactive telematics technology, while improving safety and motoring habits.
Of specific interest is the example provided of an au pair [under25] who drove a child around in an unsafe manner. The driving report measured several high risk driving activities which was brought to the attention of the vehicle owner/ Parent. These high risk driving activities include harsh cornering, excessive braking, speeding etc.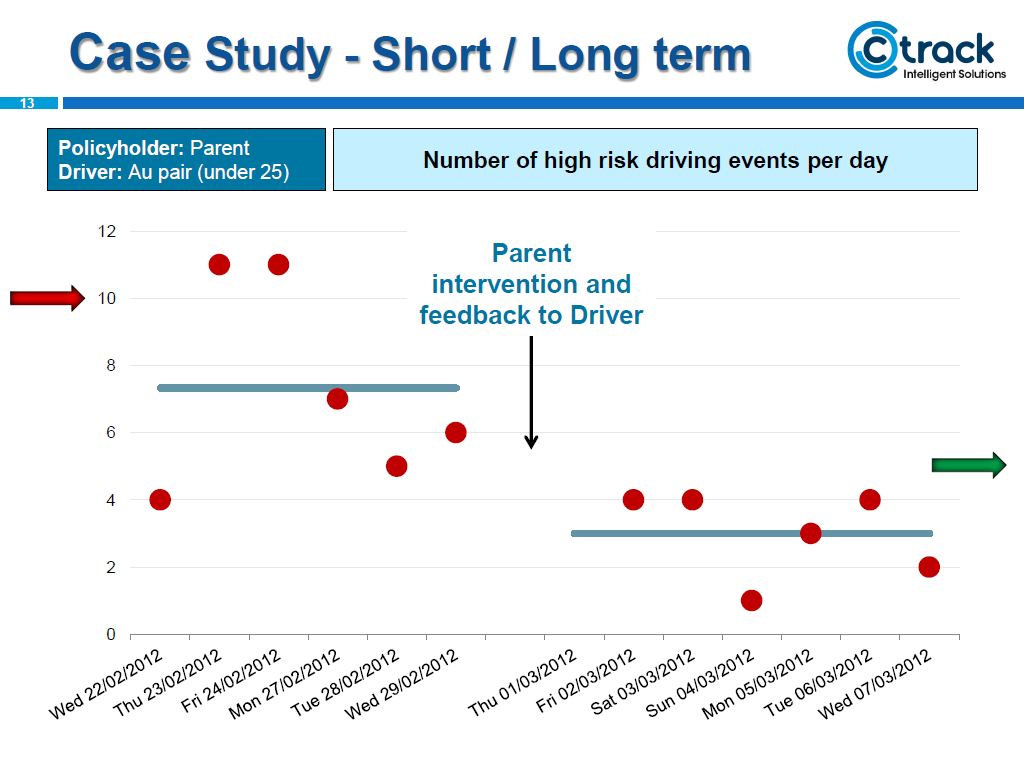 It is evident that after intervention and feedback to the au pair the driving improved significantly!
Effective vehicle tracking and insurance telematics could be the way forward for parents to keep a close eye on the movements of their most precious cargo – their children – and how they are transported! They may be able to save more than just money on car insurance premiums and protect those assets that cannot be replaced!
For more on vehicle and insurance telematics also view:
What is Insurance Telematics and how will it impact on car insurance?
Driver Intelligence to be measured by Discovery with Discovery Insure
Outsurance activates technology to reward safe driving behaviour
Pay As You Drive and Car Insurance
Vehicle Telematics, Accident Investigation and Fleet Management