OUTsurance Press Release regarding The Star advertisement of 19 February 2013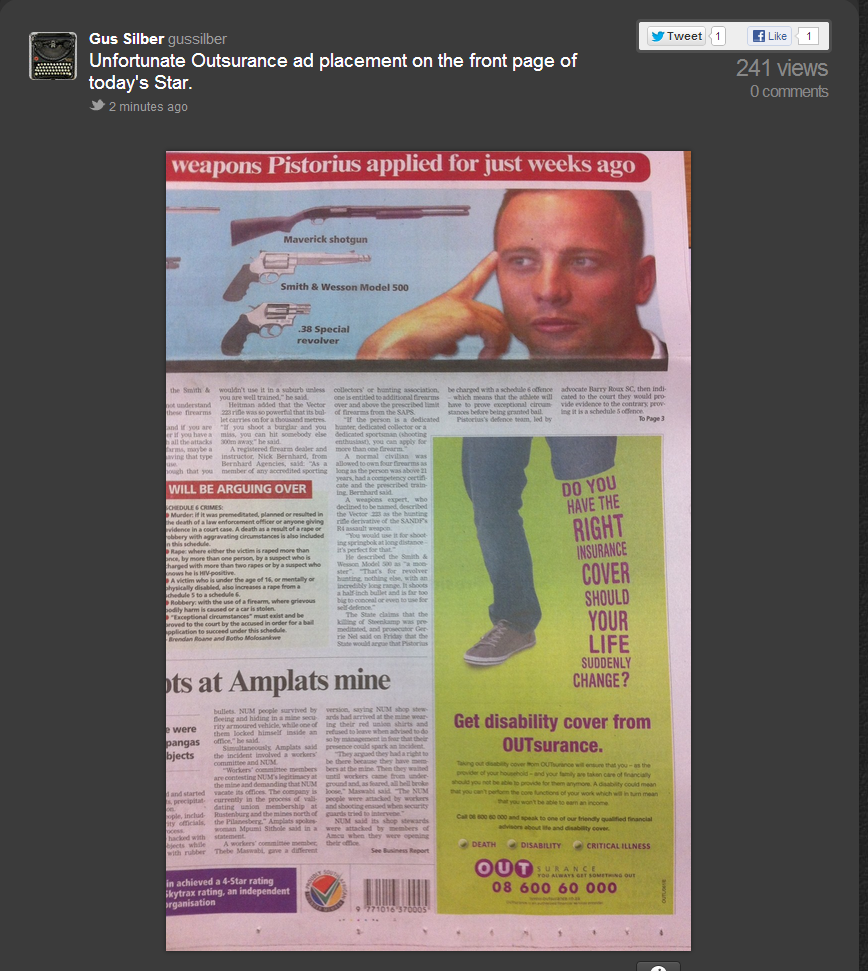 The Star newspaper this morning published an OUTsurance advertisement on the front page. The advertisement was for OUTsurance's life insurance product specifically addressing the disability product benefit. The advertisement depicts a pair of legs from the waist down and the left leg is "missing" from the knee down. The text of the advertisement has been shaped to fill in the "missing" portion of the leg to read "Do you have the right insurance cover should your life suddenly change?"
This particular advertisement was created by our internal design team in October 2012 as a part of a print campaign highlighting our disability benefits. The advertisement was supplied to The Star newspaper at midday on Thursday 14 February as part of our normal course of business.
The front page of the Star on Tuesday 19 February was dominated by the unfortunate events surrounding double amputee Oscar Pistorius. We did not forsee the potential light in which the advertisement could be interpreted. While we were aware that the chosen advertisement would appear on the front page of the newspaper, we neither could have predicted, nor instructed the newspaper to particularly use it alongside the headline story they chose to publish.
OUTsurance apologises for any offence caused.
For any enquiries, please contact Willem Roos at roosw@out.co.za.