Consumers advised to take proper precautions against power outages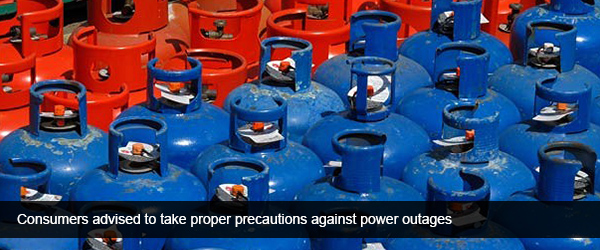 As power outages will continue to affect South African households, Alexander Forbes Insurance advises consumers to take proper precautions for safety reasons.
According to Alexander Forbes Insurance's MD, Gari Dombo, with winter approaching there is an increased likelihood of electricity power cuts as energy consumption rises sharply. People will look for energy alternatives, so it is a time to be careful about safety.
During this time the risks of injury or damage by fire, gas and power surge increase significantly.
Dombo suggests following these tips to ensure safety in anticipation of power outages:
• Check indoor gas appliances and replace worn or perished seals.
• Service and maintain fixed gas appliances in accordance with the gas regulation.
• Do not install generators in living areas as they produce carbon monoxide emissions.
• Check that your chimney is clear if you use a fireplace in your home, as carbon monoxide is a by-product of any combustion process.
• Avoid illuminating paraffin and candles especially when around young children, given that fires are often caused by candles and illuminating paraffin being knocked over or placed too close to combustible material like curtains.
• Make use of portable gas appliances for cooking and battery operated lamps for lighting; LED appliances have a long battery life.
• When the power goes off make sure that you switch off all electric heating and cooking appliances. The power may come back on again after you have retired to bed and you won't want those appliances to continue heating.
• Buy at least two 5kg CO2 fire extinguishers and install them one in the passage and one in the kitchen if possible. Make sure that they can be reached by children and they know how to use them.
• Appliances can be damaged by Power Surge when they are left on and the power comes back on line – some policies cover power surge damage and it is recommended that you check that you are covered for that.
Dombo advised that in light of Eskom's recent announcements that power outages are a possibility this winter "South Africans need to reduce power usage and be prepared so that they are not caught off guard."