Casual Day Friday 6 September 2013: Save this Date!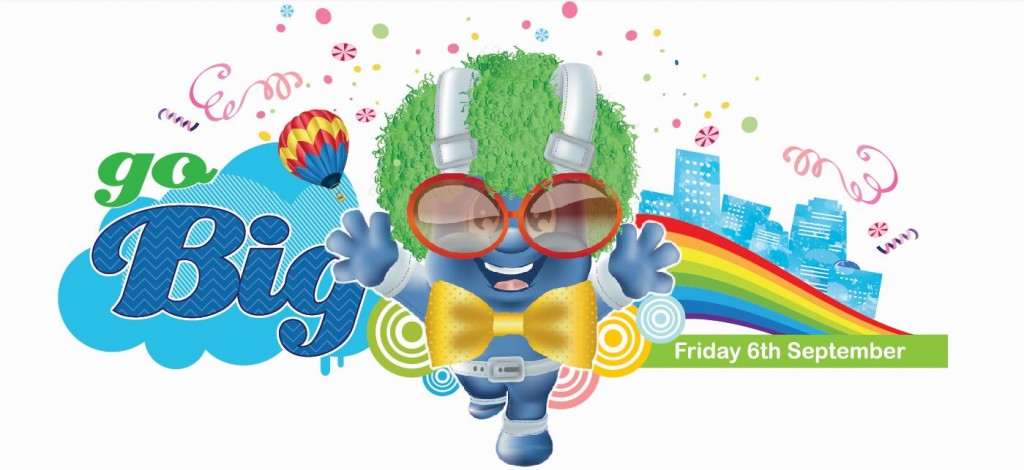 Come one, come all – to the grandest Casual Day of all.
Join the party parade – like you're ten feet tall!
It's never too early to start planning your Casual Day campaign. The date is Friday 6 September. Put this in your diaries and start putting together a big outfit. Because the theme for 2013 is Go Big.
The organisers have announced a that this year they are pulling out all the stops to create a Casual Day that is bigger and better than ever, inviting all companies, government departments, schools and organisations that are not yet participants, to join in the fun, because Casual Day puts the fun into fundraising.
Casual Day is the flagship project of the National Council for Persons with Physical Disabilities (NCPPDSA), a public benefit organisation mandated to improve education, accessibility and social inclusion for persons with disabilities. Last year Casual Day raised a record amount of R22.2 million.
"This year we aim to make a big, if not massive, impact with our Go Big campaign – so whether you wear big hair, big glasses, a big tie, big shoes, or just go big on the number of stickers you wear, anything goes, as long as it's big," says Casual Day project leader Celeste Vinassa.
Partner organisations and companies who bulk order their stickers, shirts, caps and marketing collateral should consult the Casual Day website www.casualday.co.za – to see what is in store for them this year. It is time to put in your orders by filling in the forms on the website and making sure the office has your form.
Casual Day 2013 takes place in continued partnership with its main beneficiaries and 300 participating organisations dedicated to advancing the rights of and rendering services for persons with disabilities.
So save the date: Friday 6 September.
And…
Wear something BIG – with lots of brocade
Wear something BIG – even if it's handmade
And the Casual Day hot air balloon will soar and soar
If we go BIG, with a sticker or ten
We'll support the activities
Of persons with disabilities
And make a really BIG impact
In a really BIG WAY
To order marketing material for your Casual Day campaign, to find out what others are doing to prepare to Go Big, and link to Casual Day's social networks, visit www.casualday.co.za
Contact numbers for the Casual Day office in Edenvale.
Tel: 011 609 7006   Fax: 011 452 6583