Would your car insurance policy cover engine damage caused by the wrong fuel in the right tank?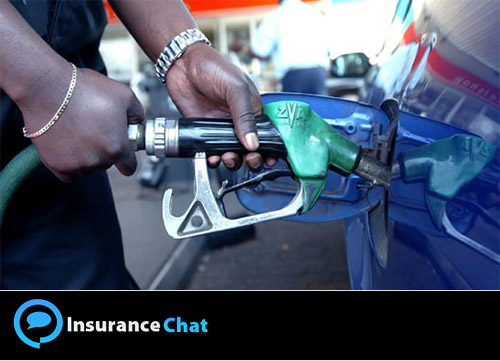 Some of us have experienced that dreaded feeling a short distance from the filling station when the vehicle suddenly starts shaking and then comes to a sudden stop.
I experienced this recently with my brother and sitting in the passenger seat was asked to check the little payment slip from the filling station.
His vehicle is a diesel vehicle and I had to tell him that on the slip appeared the wording "unleaded".
The fuel attendant made the mistake of filling the tank with unleaded petrol instead of diesel!
We decided to approach Martin Janse van Rensburg, spokesperson for Budget Insurance with a few questions as to whether potential damage from misfueling would be covered by the car insurance policy.
We raised the following questions:
Would your car insurance policy cover engine damage caused by the wrong fuel in the right tank?
Misfueling – putting the wrong fuel into a car that is not designed to run on that type of fuel – is a common but costly mistake. Budget Insurance will cover damages caused specifically by misfueling, but only under our comprehensive cover options. That said, you could still run the risk of your claim being rejected if it is found that you drove the car despite being aware that a misfueling mistake had been made.
Have you had any such claims  – and what would we expect the damage to be?
These claims are fortunately the exception and occur very seldom. The damage would depend on what fuel was incorrectly used. Filling a petrol engine with diesel is not as detrimental as filling a diesel engine with petrol. While there might not be any serious permanent damage done by putting diesel in your petrol car, you are still going to fork out a sum of money to drain the fuel tank and engine and, flush the fuel lines. If diesel accumulates in the spark plugs and filters they will also probably have to be replaced.
Filling a diesel engine with petrol has considerably worse, and more expensive, consequences. That's because petrol strips lubrication from diesel engine components and, is particularly damaging to a diesel engine's costly, high-pressure fuel pump. At best, if the car is not started or is only run very briefly, the fuel tank and its internal pump, fuel lines, main high-pressure pump, fuel injectors and filters will need to be replaced. At worst, thousands of rands worth of damage could be caused to the engine, depending on how much petrol has been drawn into the system.
Is there any requirement in the car insurance policy on the vehicle owner as to not causing further damage by eg…still trying to drive…
Our policy does not have specific wording regarding this, but there is a term in it that is a general insurance principle – the insured is under a duty to minimise his/her loss. If you are aware of the fact that your car was filled with the incorrect fuel, and still drive your car afterwards, then you contravene this term of the policy.
Where would the claim rest – would the vehicle owner institute the claim for vehicle repair from the filling station – or would he claim from the car insurer and the car insurer claim from the filling station?
Customer's would claim from us and we would deal with our customer's claim. Our Recoveries team would then examine the merit of a recovery from the petrol station.
What would you recommend in terms of prevention and eg: vehicle recovery – towing the vehicle away etc..
The key to avoiding a misfueling mishap is to pay attention when you visit a petrol station. Make sure you know what type of fuel the car you are driving takes and, be clear in your instructions to the attendant regarding which fuel must be used.
It's also advisable to cast an eye to ensure that the attendant is following your instructions.  Never assume that attendants know what fuel the car you are driving uses and don't assume that they would even question it if you happened to absent-mindedly pull-up to the wrong pump.
This is particularly relevant if you regularly drive borrowed, business or rental cars. As a matter of fact, it's easy to be confused even with the cars you own if there are both diesel and petrol vehicles parked in your drive-way. You could haphazardly fill your spouse's diesel car with petrol if you are used to delivering instructions to attendants to fill up your own petrol car.
What should you do if your car is misfueled?
1. Don't start the engine. This will limit the damage caused and will help reduce the amount of work required to rectify the situation. The further any petrol progresses through the system the more damage it can cause.
2. If you have started the engine, stop the car and turn the ignition off as soon as you realise your mistake.
3. Call for breakdown assistance.
4. If your car is still under warranty, check with the car manufacturer or franchised dealer for advice.
[Information with the kind assistance of Budget Insurance]
What is misfuelling and why should I stay attentive at the fuel pumps?