28 year-old foreign national arrested for armed business robbery in Kimberley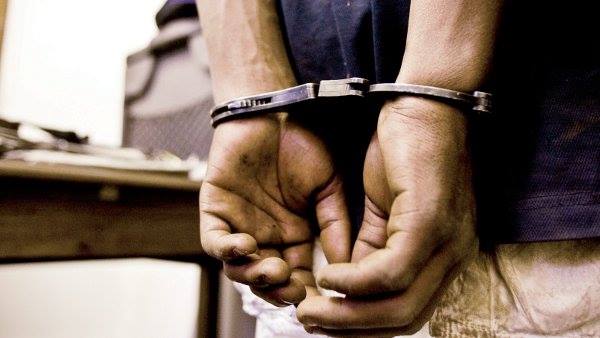 Police in Kimberley are investigating a case of armed robbery following a business robbery where a 34 year-old shop owner was robbed on Saturday, 2014-06-28 at about 12:30. The incident took place at Madeliefie Avenue, Square Hill Park, Kimberley.
It is alleged that two male suspects entered the shop, wearing balaclavas, and demanded cash. The shop owner was threatened with a firearm. It is alleged that one of the suspects took a cellphone from the complainant whilst the other suspect jumped over the counter where he took an undisclosed amount of cash. The two suspects then left the shop on foot into the veld.
It is further reported that the shop owner followed them with his bakkie. It is believed that the suspects might have left their Ford Leisure bakkie in the veld so that they could use it to get away. The complainant somehow managed to disturb the suspects which led them to get out of the vehicle and ran on foot. The shop owner succeeded in apprehending one suspect and the other one managed to get away.
Members of the Kimberley Crime Prevention Unit acted swiftly in ensuring that the suspect is detained. The arrested suspect is a 28 year-old male, believed to be a foreign national. Major General Jean Abrahams has thanked the members for their hard work and she trusted that the members will arrest the outstanding suspect soon. Major General Abrahams also indicated that the arrest of the suspect is a positive thing and hope that it will help in addressing business and armed robberies in the area. Detective Warrant Officer Patrick Dibebe has been tasked to investigate this case. Anyone with information that can assist in the whereabouts of the other suspect is requested to contact Detective Warrant Officer Dibebe on 082 302 0407 or contact Crime Stop on 08600 10111. Sms's can also be sent to 32211. The investigation continues.
Does your alarm system meet the requirements of business insurance?