Are you prepared and covered when the winter storm hits?
South Africans are set to experience a significant winter storm this week as rain and strong winds are expected in the west of the country from Tuesday (6 June) night. Ahead of the winter period – during which storms and heavy rainfall occur regularly – consumers need to conduct appropriate maintenance checks to ensure their vehicles are in a roadworthy condition to travel in unpredictable weather, as well as conduct comprehensive maintenance repairs and checks to relevant areas of their homes.
This is according to Christelle Colman, CEO of Europ Assistance South Africa, who states that severe storms can cause enormous damage to houses and cars due to gale force winds, hail or flooding. "By being pro-active and conducting the necessary risk-management, South Africans can lower their risk of facing damage to their homes and vehicles caused by extreme weather."
She provides the below risk-management checklist for South Africans to mitigate damage to their possessions, ahead of the storm expected this week:
Important vehicle checks for driving in wet conditions:
Tyre tread:
One of the most important checks motorists can make this winter is the condition of their motor vehicle's tyres. A tyre tread below the legal limit of 1mm, or level with the tyre treat depth indicator, significantly increases the likelihood of an accident occurring – especially in wet weather. This could also result in an insurance claim being rejected should the insurer determine that the cause of an accident was a direct result of poor tyre maintenance.
Visibility factors:
When driving in wet, rainy or misty conditions, good visibility is paramount. Something as simple as replacing worn windscreen wiper blades can drastically reduce the chances of an accident occurring. Good wiper blades should completely clear the glass with each swipe. Wiper blades that leave streaks or miss spots are worn and need to be replaced.  Car lights should also be in proper working order at all times, but the lights are especially important during the winter months, as it is the only means to increase a vehicle's visibility on dark roads. Any burnt out or dim light bulbs should be replaced immediately.
Car battery strength:
One of the most common causes of motor vehicle breakdowns in winter is a weak battery. Due to the colder weather conditions, a vehicle's engine requires more battery power to start-up. Motorists should check the strength of the car battery on a regular basis and replace it if necessary in an effort to avoid the inconvenience of an unplanned breakdown.
Brakes:
One of the most important components of a motor vehicle is the functionality of its brakes. Have the brakes checked by a motor mechanic for any wear and tear to ensure that the vehicle has the best chance of stopping in wet or icy conditions. When a road is wet and slippery, it takes the vehicle somewhat longer to come to a complete stop – which is critical in avoiding a potential collision. Motorists should listening out for any metal-to-metal or squeaking sounds when applying the brakes and if the brakes do make these sounds, they need to be replaced as soon as possible.
Emergency driver assistance:
South Africans need to ensure that they have emergency driver assistance in place and have emergency numbers on hand in case of an accident or breakdown – especially as rainy weather increases motorists' chances of incidents. These type of services may already be in place through existing providers (e.g. as a value-added benefit with an insurance policies), or through banks or medical aid – so consumers are advised to review their policies or consult their providers.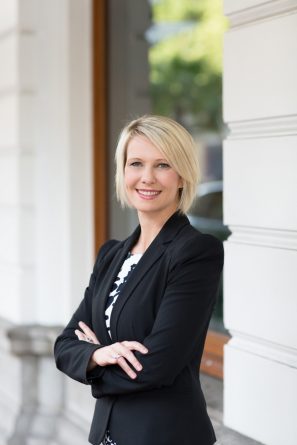 Important home maintenance checklist ahead of heavy rains:
Water supply:
When it comes to preventing water damage, the most important thing all homeowners need to know is the exact location of shut-off valves for the following: the main water supply, appliances that utilise water (e.g. dishwasher, washing machine and icemakers), sinks and toilets. This will ensure that, in the event of a leak, the water supply can be quickly shut off before it causes further damage before a plumber can arrive to fix the problem.
Water pipes:
It is vital to conduct regular inspections along plumbing lines for any leaks, damage or corrosion. The sooner these problems are detected, the sooner the homeowner can contact a licensed plumber for further inspection and repairs to avoid higher costs of damage.
Walls and floors:
Inspect foundation walls and floors for cracks that might allow water leakage, particularly when living in an older home or an area with poor soil drainage. Also, avoid storing valuable items in a basement; however, if absolutely necessary, items should be stored on racks and shelves above the floor level to minimise damage.
The roof:
A home's roof is one of the most important parts of the home as it protects the occupants, belongings and the structure of the building. Regularly check the roof for missing, worn or broken roofing materials that can allow water to infiltrate and weaken the roof's structure. Also, look around for any water spots, standing water or mould. Dampness on ceilings or walls can signal leaks that are just getting started. After a severe storm, inspect the roof thoroughly or contact a licensed roofer for further evaluation and repairs.
Gutters:
Clean gutters and drain pipes to avoid leaves and other debris from clogging them up and damaging your exterior siding. It is also vital to ensure that the water is draining away from your house. Clogged gutters can cause water to pool on the roof which will result in rotting and leaks. Gutters should be checked at least twice a year; the best time to do so is during the transitional seasons of spring and summer.
Emergency home assistance:
Ensure that you have emergency home assistance in place and have these emergency numbers on speed dial in case off an incident at home, like flooding, or a tree have fallen on the roof. During storm periods the use of home assistance services can add tremendous value to homeowners should they experience any type of emergency.
"Being pro-active and bearing the above tips and advice in mind, consumers can lower the possibility of damage to their belongings caused by extreme weather conditions. By having assistance services on speed dial, consumers will also have peace of mind that they will get the necessary assistance when they are faced with an emergency at home or on the road," concludes Colman.