House Robberies in Durban North and Umhlanga Rocks
Durban North and Umhlanga Rocks were rocked by two house robberies occurring within an hour of each-other on Wednesday afternoon.
In the first incident, seven armed suspects forced entry into a home in Westridge Road in Umhlanga Rocks. The female homeowner who was home at the time, was held up at gun point whilst the men ransacked her home, making off with a large amount of jewelry and a safe containing undisclosed items, before fleeing in an awaiting getaway vehicle.
In the second incident, approximately 45 minutes after the first, at around 14:15, seven armed suspects derailed a driveway gate to a home in Kennith Kaunda (Northway) Road, before forcing entry into the home by breaking through a security door and gate with a crowbar.
The home-owner's children who were home at the time, confined themselves to a bedroom whilst the armed men ransacked their home, making off with undisclosed items.
Before the suspects could flee the scene, the homeowner returned home. Noticing his driveway gate open, the man suspected the worst and was confronted by an armed suspect. The homeowner and his daughter who was in the vehicle with him at the time, fled on foot for safety, whilst the suspects fled the home towards Blackburn Road.
A neighbor who witnessed the incident, gave chase, pursuing the vehicle to the intersection of Kennith Kaunda and Swapo Roads, where the suspects fired a shot at him. The vehicle fled towards Chris Hani Road.
There were no injuries sustained in either incident, however the victims were understandably traumatized and the assistance of the Durban North Umhlanga Crisis Team was sought to counsel them.
Both scenes were secured and handed over to the South African Police Services for further investigation.
Remember to call us IN CASE OF ANYTHING.
Marshall Security
086 162 7732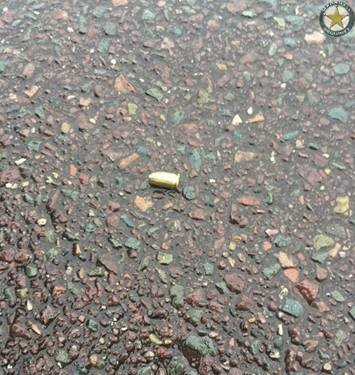 Tips for increased Safety Awareness and Preventing House Robberies https://t.co/GYJOrYBBaH @SAPoliceService pic.twitter.com/gsMA6b8BPG

— Arrive Alive (@_ArriveAlive) October 6, 2017