Telematics Expert to address European Conference on Reinventing Telematics and Vehicle Insurance
One of the biggest innovations in the Car Insurance Industry is the use of vehicle telematics to ensure accurate pricing of car insurance products. Through effective monitoring of driver behaviour car insurance companies are able to provide car insurance cover based on scientific data. Not only does this have an impact of car insurance premiums but can also make a significant impact on road safety and changing driver behaviour.
Ctrack is one of the leaders internationally in providing the hardware and software used for insurance telematics. We reported previously on how the expertise of Formula 1 and Ferrari designer Rory Byrne was instrumental in the design of the DQ Track system used in the Discovery Insurance offering through Discovery Insure.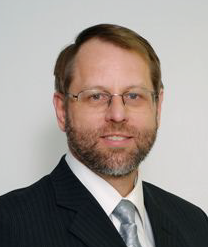 Attendees of a European Conference on Insurance Telematics will now be able to gain more insights as to how this technology can be used in the battle to ensure effective, fair and affordable car insurance premiums.
Deon du Rand, Executive Director Strategic Projects of Ctrack is presenting at the international Insurance Telematics Europe 2012 conference in Londen. With Ctrack being a pioneer and leader in latest Insurance Telematics technology, including full Driver Behaviour Analysis, a number of potential clients and partners have already scheduled individual meetings with Deon and the Ctrack UK team to learn more of what Ctrack can offer the Insurance industry.
In his presentation titled " Reinventing Telematics and Vehicle Insurance", Deon highlights the disruptive technology and market forces developing between the Stolen Vehicle Recovery (SVR) market and the new vehicle insurance models. He predicts the slow demise of the traditional SVR market and highlights the benefits of leading Telematics- and Insurance companies forming partnerships to address the new market dynamics and innovation required for successful Insurance Telematics business models. Deon will also the show results from their successful partnership with Discover Insurance, based on the unique concept combining proven behavioural change models with lifestyle benefits to improve Driver- and Motoring behaviours.
Case Study on Vehicle and Insurance Telematics
During his presentation Deon du Rand will use actual driving data from South Africa in a case study that promises to be most insightful
A holistic value proposition for the telematics provider, insurers and the insured, featuring an exclusive Case Study – showcasing +15,000 vehicles fitted with the Ctrack insurance telematics solution for Discovery Insurance:
• Learn how a Telematics – Insurer partnership approach is delivering real bottom line benefits to the partners and their insured clients utilising Ctrack's interactive telematics technology, while improving safety and motoring habits.
• Hear how Human Behaviour Change models have been used to develop and implement driver incentives and lifestyle programs with value added telematics features and feedback mechanisms which put the driver in direct control of his monthly benefits and savings
• Explore how Ctrack's high resolution technology and on-board data processing allow for improved risk ratings, reducing the volume of data required for the back-office rating engines while allowing the necessary real time, non-distracting, in-vehicle feedback on drive style that encourages permanent behavioural change.
For more on vehicle and insurance telematics also view:
What is Insurance Telematics and how will it impact on car insurance?
Driver Intelligence to be measured by Discovery with Discovery Insure
Outsurance activates technology to reward safe driving behaviour
Pay As You Drive and Car Insurance
Vehicle Telematics, Accident Investigation and Fleet Management