Vehicle tracking, fleet management and insurance telematics company, DigiCore Holdings announces annual results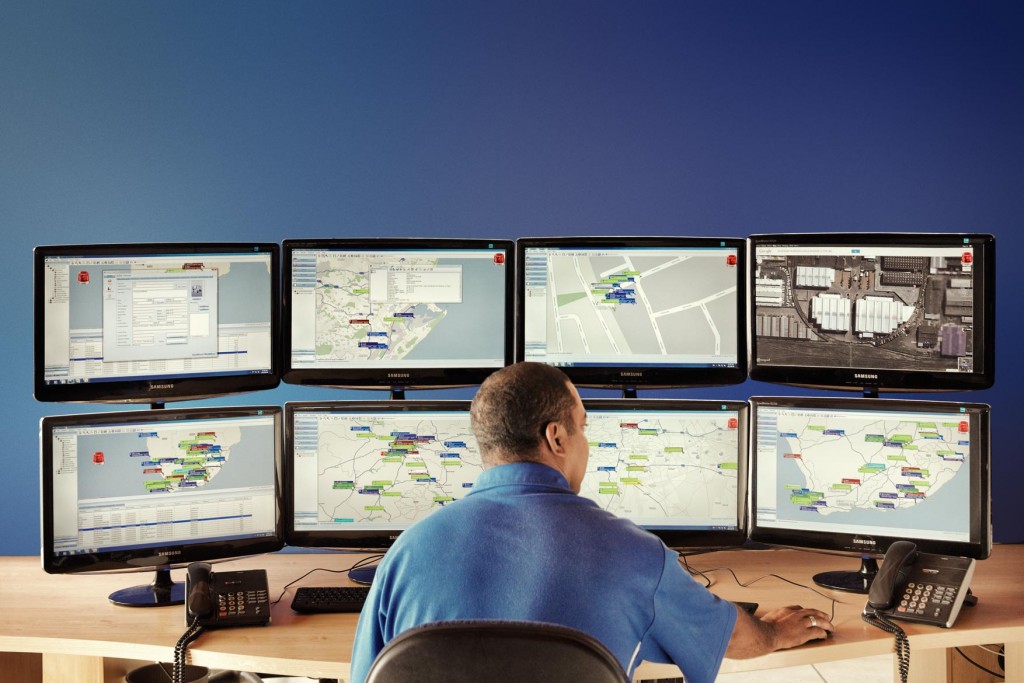 Vehicle tracking, fleet management and insurance telematics company, JSE listed DigiCore Holdings Limited, grew its installed base by 89,228 systems in the financial year ended 30th June 2013. Revenue increased by 2% to R 863million. Earnings before interest, impairments, taxation, depreciation and capital terms (EBITDA) increased by 7% to R 114,3million.
The financial year saw Ctrack's global operation successfully complete the migration to its new generation iS platform raising the overall capability of the Ctrack product portfolio. Remotely scalable solutions have provided fast turnaround and greater flexibility when delivering solutions to customers. There was also a substantial investment in R&D – it has delivered a number of new products for commercialisation during 2014 financial year.
"The business has recently gone through a necessary consolidation process both locally and globally", says Nick Vlok, founder of DigiCore, who returned as CEO in March 2013. This included the completion of business development initiatives for RFID monitoring technology in Asia and for insurance telematics in the UK without immediate returns. The Latin America operation was moved to a distributor model.  Operational processes in South Africa were streamlined with the introduction of DigiCore's mobile resource management device for a paperless workflow-orientated process and a fully automated installation.
Cash flow from operating activities increased by 63% to R 104,5million.
The loss of the cellular connection incentive bonuses continues to have an adverse effect on revenue and cash flow although lower monthly subscriptions will have a higher positive effect in the long term.
There has been high growth in the insurance telematics sector with more than 40,000 systems installed for Discovery Insure to date.  New terms and conditions of the financial structure of this project were mutually agreed with Discovery Insure Limited.  The hardware will now be sold to Discovery Insure as opposed to being capitalised as rental stock. This will improve the group's gearing and alleviate cash flow pressures. "We expect this project to grow from strength to strength in the 2014 financial year and beyond, along with insurance telematics initiatives in the UK and Australia" says Vlok.
Investment in the South African sales strategy and structure has provided new opportunities in the motor dealership and insurance channels. The sales skill set has been expanded through a mixture of training and new recruitment to meet the challenges of a more demanding market place. Fleet sales are moving towards more of a consultative sales approach to assist customers in optimising benefits from their telematics systems.
Ctrack Mzansi is in its second year of operation and moved from a level 4 to a level 1 B-BBEEE contributor.  The Department of Labour contract was a significant win in the period.
Telematics leadership and experience in the mining sector has enabled continued growth across Africa and in Australia.  A driver fatigue monitoring solution was launched during the period.
In Asia, Ctrack has taken the lead in providing advanced telematics solutions with 2G and 3G, cross border tracking and solutions for the Transported Asset Protection Association (TAPA).
FleetConnect services for fleet management continue to evolve and were implemented with WesBank in August 2013.
Tap-i-Fare continues to work closely with the taxi industry in both KZN and the Western Cape with additional rollouts eminent.
"Although this was one of the most difficult periods experienced, we have come through with a new technology platform firmly in place, new products for the market place, streamlined processes and the necessary sales and marketing strategies in place to drive top line growth over the coming year," concludes Vlok.
Also view:
Vehicle Tracking and Road Safety