What is required to have my vehicle declared "roadworthy"?
Up to 80% of cars are unroadworthy in the Western Cape and Kwa-Zulu Natal, according to a study by the National Vehicle Testing Association. Unroadworthy cars have also been attributed to the cause of up to 9% of all car accidents. Legislation proposed by government and the National Vehicle Testing Association for mandatory "periodic vehicle testing" is currently going through the process to be implemented.
These contributing factors make it imperative to understand and maintain your car's roadworthy certificate, luckily we'll give you the facts, requirements, and more to obtain the certificate with ease.
Why do you need it?
A roadworthy certificate proves that your car is in full working condition for daily use on the road. You can get this through private or government means but it is essential. If your car is found to be unroadworthy, your car can be impounded by the police. Additionally, your car insurance company will not pay out a claim if your car is unroadworthy.
How often do I need to get the roadworthy certificate?
Legally speaking, you would only require a roadworthy certificate at the sale and purchase of a car. You should also note that it is the buyer's responsibility to make sure the car is roadworthy. You need to have a valid roadworthy certificate before you transfer the car into your name. You would also need to have your new car tested for roadworthy within 21 days of purchasing the car.
Note, if you use your vehicle as a means of public transport, it's a legal requirement to have your car tested for roadworthiness each year. Busses need to have their roadworthiness checked every 6 months. Please keep in mind that a roadworthy certificate is only valid for sixty days.
The National Director of the National Vehicle Testing Association, Joy Oldale, said her team had worked tirelessly for eight years to submit legislation to the government to enforce "periodic vehicle testing". Aimed at increasing road safety and decreasing road fatalities, the proposed mandatory vehicle testing would occur every 24 months. The government and the NVTA are optimistic that the legislation would have a positive impact in South Africa, it has thus made it through the legislative process to public opinion stage.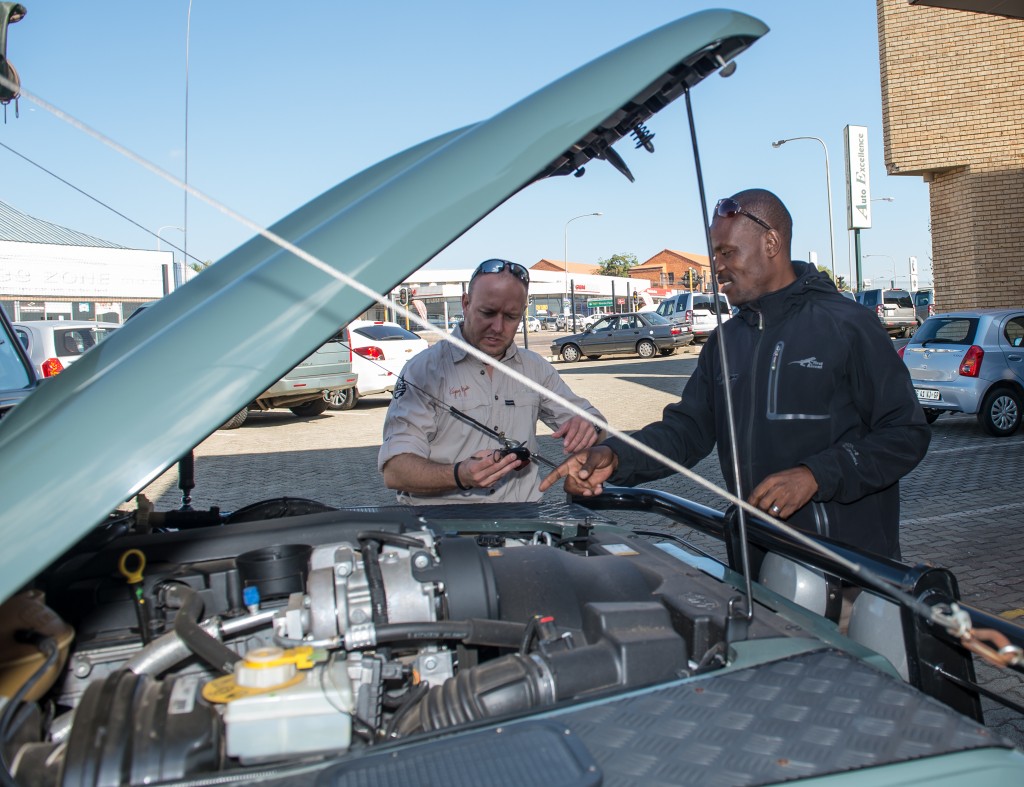 Where do I go to get my roadworthy certificate?
You can go to one of over 500 testing stations around South Africa. To find your closes motor vehicle testing station, you can go to the National Traffic Information System (eNatis), here http://www.enatis.com/. Your application will be processed on the same day, according to a consultant at Hillstar Vehicle Testing Centre. Depending on the queue of vehicles waiting for the test, the entire process of receiving the application, getting your car tested, and returning for the paperwork can range from an hour to a few hours.
What should I bring?
The Assistant Director of Vehicle and Driver Fitness for the Western Cape listed three things to bring with you. You would need your car's registration certificate to prove that the car is registered in your name. You will also need to produce a form of identity that is linked to your car's registration. Please note that only your green South African ID book or your passport will be accepted. You will also need to bring money with you to pay for the application associated fees and fees associated for the actual test. Each province has different yet similar pricing. The prices for the Western Cape, at the time of publishing, for a light motor vehicle are R135 for the application process and R33 for the test. Please note that if you go to a private roadworthy testing station, the government prices will not apply.
What does the testing centre examine?
The roadworthiness test checks the following aspects of the vehicle:
identification and documentation
electrical systems
fittings and equipment (including mirrors, safety belts, etc.)
braking system
wheels (including tyre condition)
suspension and undercarriage
steering
engine
exhaust system
transmission and driving instruments
vehicle dimensions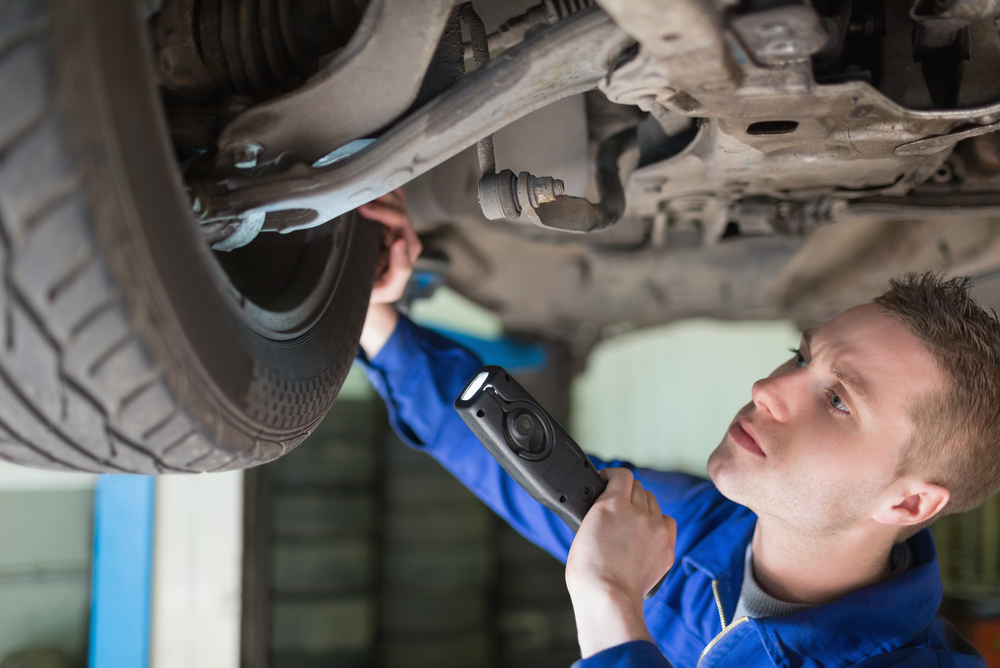 View:
The full roadworthiness testing sheet in the Government Gazette of 23 November 2005 (no 28227)
Tips and Advice: Is your Vehicle Roadworthy
Useful links:
List of government testing stations
Government roadworthy information
[Guest post provided by Diane Moalem from Click n Compare]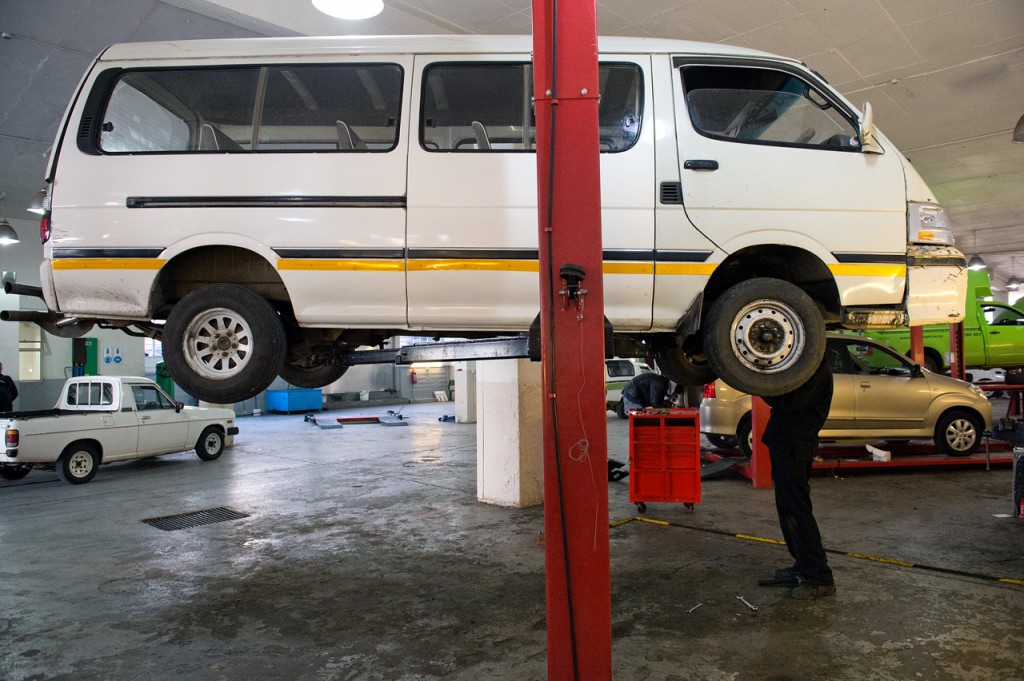 For more information on the importance of vehicle checks also view on the Arrive Alive website
Vehicle Maintenance, Repair and Road Safety
Vehicle Finance, Car Insurance and Road Safety
Buying and Selling a Vehicle – Informed decisions and the Vehicle Retailer
Buying a Used Car / Buying a Pre-Owned Car
Vehicle Checklist, Roadworthiness and Safe Driving – What do I need to Check? https://t.co/UbPTID68sH#ArriveAlive#VehicleRepair#Maintenance#Checklistpic.twitter.com/vOsUe6Beey

— Arrive Alive (@_ArriveAlive) January 21, 2020