Feeling the way through FICA
As things currently stand, providers of short-term insurance are not deemed accountable institutions. Discussions are in progress within the corridors of the Financial Intelligence Centre (FIC) to determine whether they will be brought under the ambit.
As the FIC is the body responsible for identifying the proceeds of crime, combating money laundering (ML) and the financing of terrorism (TF), it uses information submitted by business, including accountable and reporting institutions, as well as additional information, to develop its financial intelligence reports for submission to law enforcement authorities.
Short-term providers are still regarded as Schedule 3 reporting institutions
At present short-term providers do not need to register with the FIC as either accountable or reporting institutions, although this may change. Those in the long-term industry, on the other hand, are required to register as Schedule 1 Accountable Institutions, with considerably more obligations, including registration with the FIC. They are subject to all FIC reporting, Know Your Customer (KYC) efforts, and keeping record of clients' identity and transactions, particularly those that are suspicious or unusual.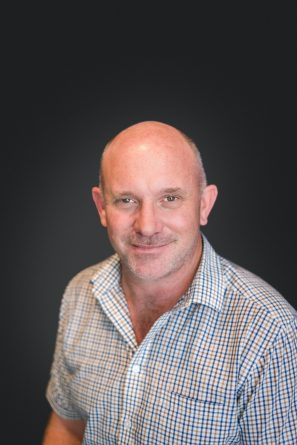 Furthermore, they are obliged to appoint compliance officers, formulate and implement risk management compliance programmes (RMCPs), and train employees on an ongoing basis on how to comply with FICA. It's worth noting that the FIC is currently in the process of amending its schedule 1 accountable institutions list to soon include cooperative banks, credit providers, dealers in high value goods, virtual asset service providers, and motor vehicle dealers as well as Krugerrand operators (both currently schedule 2). It is envisaged that all schedule 2 institutions will be removed and absorbed into schedule 1.
It may be that short-term gets added as a Schedule 1 – and providers will have to watch this space. Nevertheless, if a short-term provider becomes suspicious of a transaction now, there is an onus on that provider to contact the FIC and report it.
Short term providers should still be well versed in their reporting requirements
The term "business" may not be defined in FICA. The ordinary meaning of the term, within the context of the FIC Act, is that of a commercial activity. This means that any person associated with a commercial undertaking as an owner, manager or employee of that undertaking, can become subject to the obligation to report suspicious or unusual transactions.
Some years ago, a Schedule 3 institution mistakenly did not report a certain transaction and an administrative penalty was subsequently issued.
A clear case for change
The FIC released a discussion document in 2017 containing many examples as to why they were of the opinion that the status of the short-term industry should be changed to that of an accountable institution.
An example reflected that a short-term insurer received R968 429.26 from an embassy's foreign bank account. According to a report, the premium due was invoiced for an amount of R149 870.53 in total. The short-term insurer was instructed to reimburse the difference of R818 558.73 to a South African bank account.
It was established that the account given for the refund was an account held in the name of a high-ranking official who was residing in South Africa and employed at the embassy. The fact that an embassy could transfer funds into South Africa through a short-term insurance company left a blind spot in the monitoring of foreign funds coming into South Africa.
Benefits of proposed inclusion of the short-term Industry
Suspicious Transaction Reports (STRs) and other filings by the short-term insurance sector will inevitably enable the tracking of criminal trends within the insurance industry, thereby assisting regulators in their fight against fraud, corruption, money laundering and financing of terrorism.
Short-term insurers are a rich source of information on beneficial ownership for South African law enforcement. This is particularly so in instances where assets are registered in the names of friends or relatives to conceal their origin and real ownership. Including insurers as accountable institutions can only be a good step, as industry eagerly awaits the final decision from the FIC.