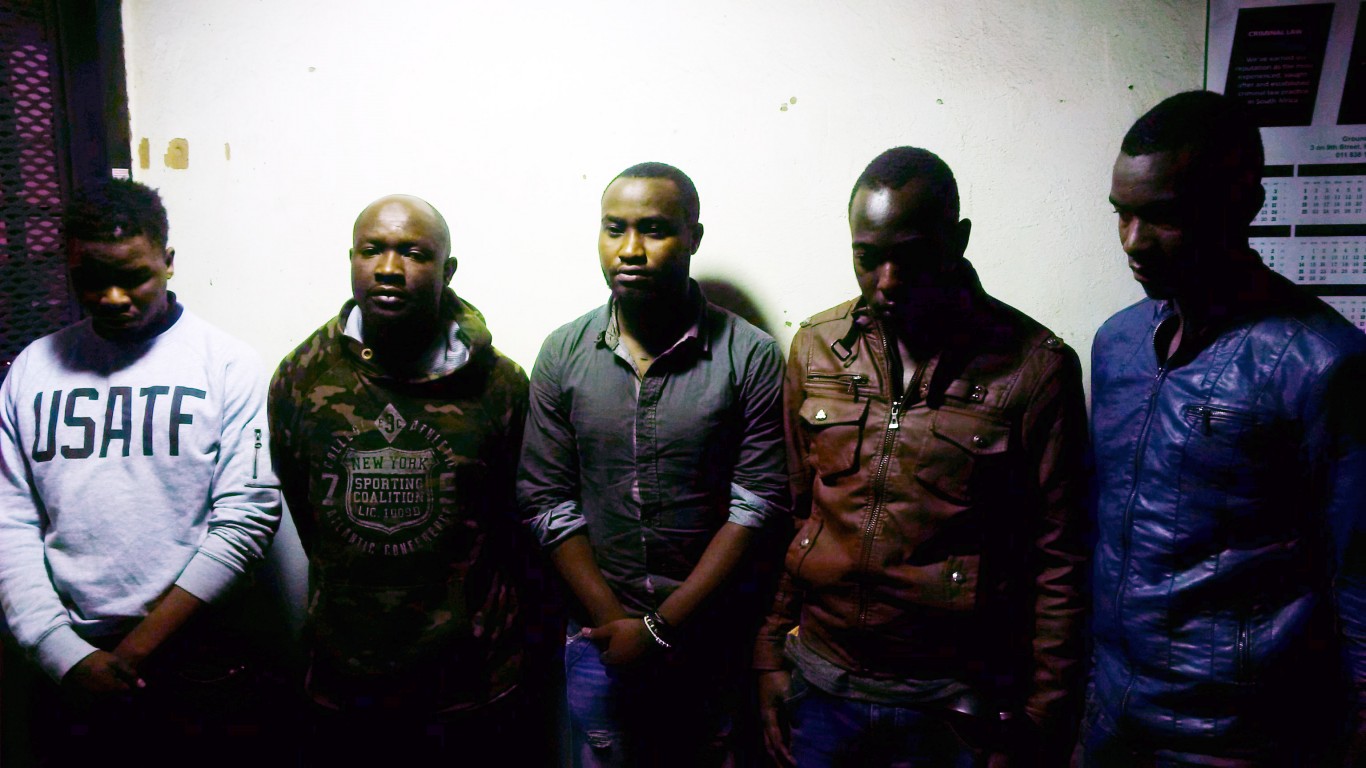 A Hawks sting operation has landed a government order scam syndicate behind bars. The five Ugandans and one Malawian nationals John Agaba (29), Simon Kintu (22), Rogers Kiyimba (25) Japhari Seupara (26), Hussal Lukwago (36), Elizabeth Katukumala (31) and Masebolelo Lebuso (26), Mamela Mnyaka (24), Sewela Letlalo (23), all locals, were pounced on by members of the Hawks' commercial crime unit at a house in Sandton Tuesday evening. The nine made a brief appearance at the Johannesburg Specialized Commercial Crimes Court on Thursday, facing charges of fraud and theft.  They were remanded in custody until next week Thursday.
The syndicate was cracked through collaboration between Hawks and SAPS' Crime Intelligence members who toiled for months tracking the illegal activities of the syndicate. They have been linked to more 104 illegal transactions in Gauteng alone and more of their shenanigans are expected to be uncovered as investigations continue. When the arresting team arrived at 1st Street, Parkmore, they found laptops, computers, different government documents as well as a shrine in one of the rooms. Preliminary investigations revealed that the syndicate had access to government registered supplier database.  Their modus operandi was to contact suppliers with urgent orders.  They would then send the order forms to unsuspecting victims as well as details of a specific company from which the required items should be purchased.
The victim will then be asked to pay a deposit or full amount before delivery.  In order to convince the victim, the syndicate had also created a virtual store website. The syndicate also duped individuals claiming to have super powers to multiply their profits. Acting Hawks Head Major General Mthandazo Ntlemeza has hailed the operation and warned that Hawks are on the prowl of similar syndicates nationwide. "To think that that syndicate operated from a house and able to use two different telephone codes to steal from innocent victims is worrying.  We are however happy that we have finally broken the back of a major syndicate which has been giving us sleeplessness nights. Fraudsters will remain a target, and it's only a matter of time before we come calling on others," said Major General Ntlemeza.
Meanwhile individuals who might have fallen victim to the scam are encouraged to contact the Hawks offices on 011 870 5300.