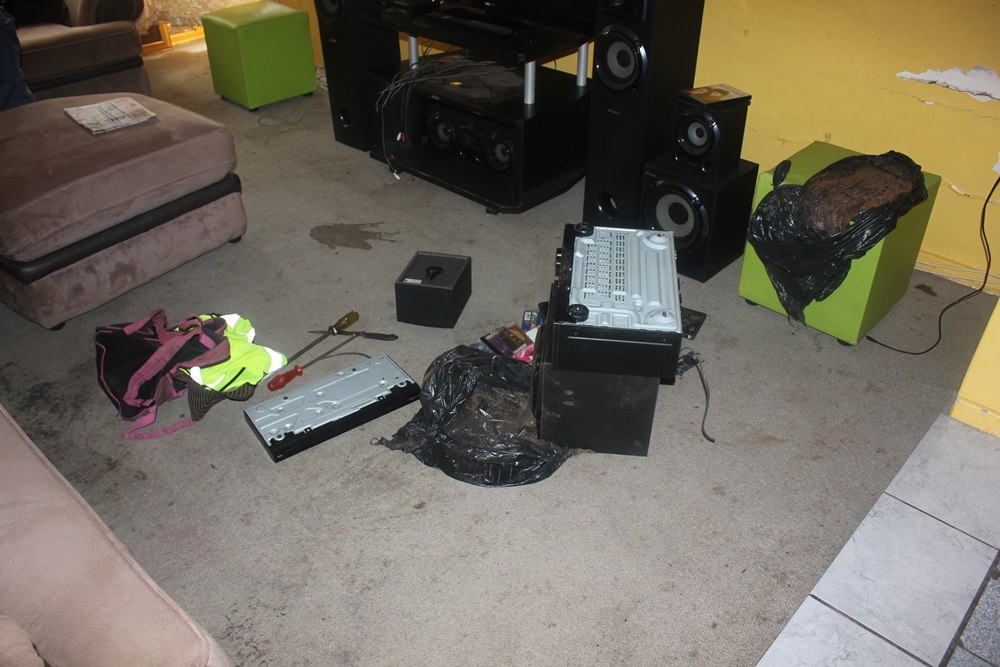 Kimberley police Crime Prevention team, clamped down two men aged between 25 and 30 with stolen house contents. The police in their routine crime prevention patrols spotted the suspects carrying heavily loaded black refuse bags, walking down Angel Street, Kimberley.
During the investigation the police found electric equipment including music entertainment component, compact discs and crime implementing tools inside the refuse black bags carried by the suspects. And when they were questioned as to where are they taking the items they are carrying to, they tried to mislead the police by saying they are taking them in for repairs.
However while they were under intense cross questioning they took the police to a house that which they broke into in Holland Street, and show the police how they forced their entry in to the house to steal the house contents.

The suspects are behind bars, and charged with house breaking and theft. They will appear before the Kimberley Magistrate's Court soon.

The Kimberley Cluster Commander Major General Jean Abraham, commended her team's Vigilance which led to the arrest of the suspects.
Also view:
Tips for increased Safety Awareness and Preventing House Robberies