Correctional services Minister says imprisonment should be last resort in deterring crime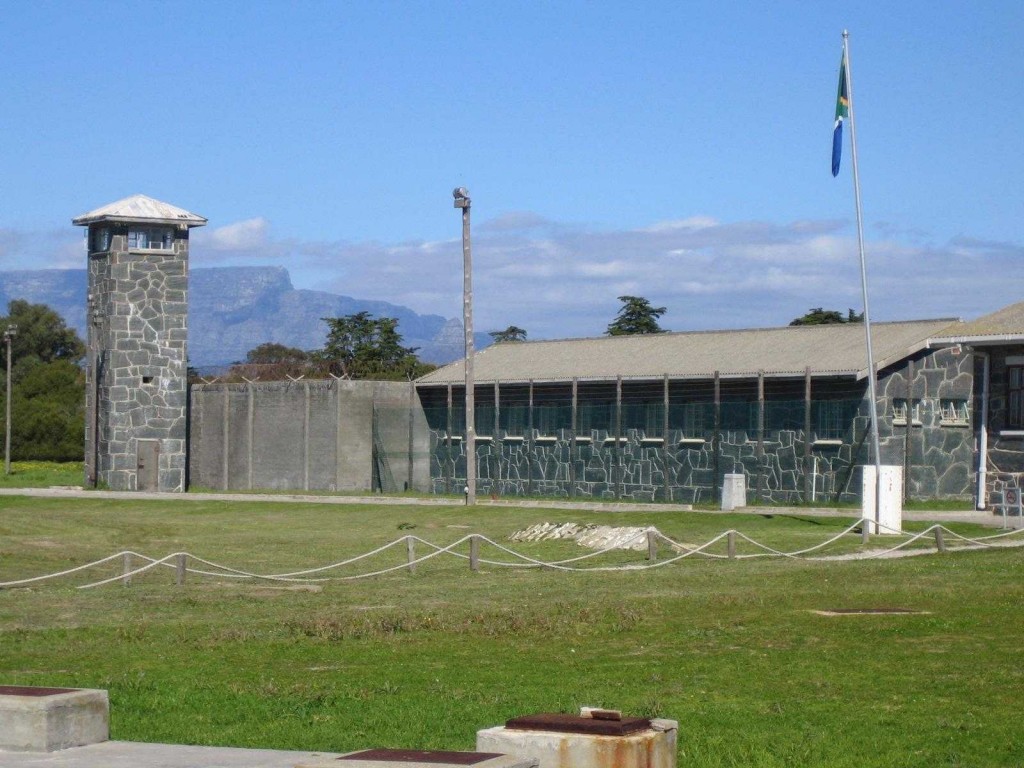 Correctional Services Minister Sibusiso Ndebele says across the world, retribution, through imprisonment, has not yielded the results of deterring crime.
Delivering the opening address, at a two-day African Correctional Services (ACSA) Ministerial Consultative Forum (MCF) in Pretoria, today (3rd April 2014), Minister Ndebele said: "Across the world, retribution, through imprisonment, has not yielded the results of deterring crime. Since retribution is narrowly focused on 'moral reprobation or outrage against criminal conduct,' it fails to adequately reform offending behaviour and to repair harm experienced by victims of crime. In order for societies to succeed in the fight against crime and eliminate reoffending, victims of crime, offenders, families, and communities need to be active agents. They must be heard in determining the sanctions against offenders, and how offenders can be assisted in righting their wrongs. In the main, the retributive form of justice compounds, rather than alleviates, crime.
"It is for this reason that countries such as New Zealand, Canada and Australia are increasingly making use of restorative forms of justice drawn from their indigenous populations. The UK and United States are also increasingly resorting to restorative justice, and community-problem solving, instead of a parochial focus on imprisonment.
"As ACSA, we need to work together in influencing our courts to use restorative justice, and alternative sentencing, more as a way of dealing with peculiar challenges we face in our facilities. In Mozambique and Zimbabwe, restorative justice seems to have received more attention than here in South Africa. Perhaps, this partly answers the question why South African prisons remain over-populated and far higher than Africa's most populous country Nigeria. The following quotation by J Ndou (Zimbabwe) in S v Shariwa [2003] JOL 11015 (ZH) is illuminating: 'The convicted person should not be visited with punishment to the point of being broken…in our jurisdiction, there has been a paradigm shift. First, over the years our superior courts have emphasised that a sentence of imprisonment is a severe and a rigorous form of punishment, which should be imposed only as a last resort and where no other form of punishment will do. Second, there have been concerted efforts to shift from more traditional methods dealing with crime and the offender towards a more restorative form of justice that takes into account the interests of both society and the victim, i.e. community service…'
"Overcrowding at correctional facilities is a global challenge. Former UN Secretary-General Kofi Annan stated that, '[until] the problem of overcrowding…is resolved, efforts to improve other aspects of prison reform…[are] unlikely to have any meaningful impact'. The HSRC argues that, 'overcrowding is not just an issue of space; it dehumanises prisoners, encourages the spread of communicable diseases (especially HIV/AIDS), minimises the supervision of prisoners, burdens prison staff, and detracts from acceptable levels of hygiene, sanitation and sufficient food'. In the United States, chronic overcrowding is attributed to greater rates of violent crime coupled with harsher sentencing practices. Stern (1998) also shows that, 'the absence of overcrowding does not necessarily equate to a lack of problems. For example, Japanese prisons are not overcrowded and prisoners live in single cells, but these cells are usually bitterly cold and prisoners spend only half an hour per day outside their cells. In addition, severe restrictions and harsh disciplinary measures are imposed. No talking is allowed, letters are heavily censored and solitary confinement is regularly used'.
"Sarkin (2008) reminds us that Africa's incarceration rate compares favourably with that of many parts of the world. The continent's 2005 incarceration rate, of 127 per 100 000, was below the world average of 152 per 100 000. The number of African countries showing an increase in incarceration rates is also lower than the rest of the world. In 2005, the West Africa incarceration rate was 52 per 100 000 people and Southern Africa at 324 per 100 000 people. South Africa leads the continent with the highest number of inmates.  As at 28th March 2014, we had 157 170 people in custody. Of these, 113 458 were sentenced offenders and 43 712 were remand detainees. It costs the taxpayer approximately R9,876-35 per month presently for each inmate. Since 2004, the inmate population has been reduced by 31,000 resulting in a saving of more than R1.4 billion to the fiscus. We have also learnt that one way to manage the inmate population is to utilize technology, such as electronic monitoring, which currently costs the taxpayer approximately R3,379 per month per inmate. Through electronic monitoring, we are able to monitor offenders 24-hours-a-day throughout the country.
"The African Commission on Human and People's Rights (ACHPR) noted that, 'the conditions of prisons and prisoners in many African countries are afflicted by severe inadequacies including high congestion, poor physical, health, and sanitary conditions, inadequate recreational, vocational and rehabilitation programmes, restricted contact with the outside world, and large percentages of persons awaiting trial, among others' (ACHPR 1995a).
"In our continent, the number of remand, or awaiting-trial, detainees is a major concern. Various steps have been taken to address this situation. In 1996, the Kampala Declaration on Prison Conditions in Africa, and, in 2002, the Ouagadougou Declaration on Accelerating Penal and Prison Reform in Africa were adopted. Both sought to alleviate the plight of African prisoners. While we agree that a number of our challenges to implement reforms relate to challenges of resources, there is still a lot we can do, as ACSA, to ensure that inmates are afforded the dignity, and humanity, they deserve. We should also bear in mind that corrections is a societal responsibility. We need to find ways of increasing the participation of communities, non-governmental organisations and the private sector in rehabilitation programmes. In Uganda, and Kenya, for instance, we should be encouraged by the The African Prisons Project, which works to restore dignity, and hope, to prisoners.
"In our efforts to rehabilitate offenders, we should also ensure that victims of crime are not neglected or forgotten. It remains a task of Correctional Services to actively facilitate the restoration of relations between offenders, and the communities, where they committed their crimes. We should recall, both as a liberated and pragmatic people, that penal incarceration, as we understand it today, was largely unknown in pre-colonial Africa. As Bah (2003) indicates, 'redress in pre-colonial Africa tended to be victim-focused, with compensation as the focal point, not punishment of the offender…centralised states  seemed to have had rudimentary prison systems, but again victim compensation was viewed as more appropriate than offender incarceration'.
"Working together, there is a lot we, as ACSA, can achieve for the noble calling of corrections in our continent. We must be the architects of a sustainable correctional system in the continent. While others walk, we must run. In the end, history will judge us according to how we treated the most vulnerable in our society including inmates, children and women. We owe this to all our leaders, who suffered for our humanity in the colonial prisons of the past. We wish the conference every success in its deliberations," Minister Ndebele said.